Belden at SPS 2023
Let's build the future.
As data volumes grow, you need an infrastructure that can handle the influx – all the way to the network edge. But how can you digitize and integrate your operations while simplifying your technology landscape? We'll show you at SPS 2023, November 14-16 in Nuremberg, Germany. Visit us in Hall 10.0, Booth 120/121 to learn what's next in Industrial Automation Solutions.
Building the Foundation for a Digital World
Every radical technology runs on a reliable foundation…
In industries such as material handling, consumer packaged goods and automotive manufacturing, downtime comes at a cost. Belden's digitization and automation solutions enable you to reduce manual work, accelerate operations and maximize uptime.

We deliver the infrastructure that makes your digital journey simpler, smarter and more secure. Visit us to learn how we can help design an agile, scalable, future-proof network that meets today's bandwidth requirements and prepares you for what lies ahead.
Meet Our Experts
Access knowledgeable Belden experts who can share insights from deep experience with Industrial Automation, Material Handling, CPG and Automotive Manufacturing and more. Visit our booth, attend one of our scheduled lectures or stop by to enjoy refreshments.
Schedule time now for a one-on-one meeting with our team to explore creative solutions to your most pressing challenges:
Our Lecture Series at SPS
| | | | |
| --- | --- | --- | --- |
| Title | Time & Location | Speaker | Description |
| Revolutionizing the Road: Europe's Automotive Titans Embrace the EV Future with Gigantic Battery Plants and a Network Transformation Tale | Forum hall 8 (8-410): Tuesday, November 14, 10.00am – 10.20am CEST | Fei Feng | Tesla's innovation led the EV sector, prompting European carmakers to invest heavily in battery plants. We will share with you how Belden Inc. played a key role in Europe's largest carmaker's shift to these advanced battery plants, reflecting the automotive industry's electric evolution. |
| How can Digitalization Drive a Double-Digit Efficiency Improvement in a 95-year-old Plant? | Forum hall 6 (6-130): Tuesday, November 14, 5.10pm – 5.30pm CEST | Fei Feng | Valuable global real assets, totaling $520 trillion, can greatly improve efficiency through technologies like edge computing, digital twins, ML, and AI, as demonstrated by a 95-year-old factory's transformation with cross-functional teams, resulting in quick ROI and eco-friendly advancements, inspiring broader digitalization for a cleaner, more efficient world. |
| Unleashing the Power of Industry 4.0: using Ecosystem Partners to Revolutionize Digitization and Performance! | Forum hall 6 (6-130): Thursday, November 16, 11.50am – 12.10pm CEST | Saurabh Bahl (AWS) | Join us for an insightful journey into Belden's Industry 4.0 transformation, highlighting the pivotal role of partners like AWS in digitizing a century-old plant, using AI and Machine Learning for predictive maintenance, and inspiring a future filled with innovation and progress. |
| How to Contextualize Data for Improved Automation Processes and Decision Making | Forum hall 8 (8-410): Thursday, November 16, 9.40am – 10.00am CEST | Philip Weber | At last year's SPS, we dove into Digital Transformation & Industry 4.0, revealing the immense impact on the surge of connected devices and the rich operational data they birth. This data holds keys to unlock your business's potential. Today, we're excited to guide you through best practices in collecting, normalizing, and analyzing this industrial data. |
| Private 5G in Industrial Automation: Game Changer or Just Hype? | Forum hall 8 (8-410): Thursday, November 16, 2.00pm – 2.20pm CEST | Artur Wachtel | Venturing into the next-gen communication landscape? Pondering private 5G vs. LTE and Wi-Fi? We will dive deep into spectrum nuances, carrier service innovations, and aligning with business goals. With Time Sensitive Networking emerging, the lines between IEEE 1588 & IEEE 802.1AS blur. Discover today's realities and tomorrow's possibilities in communication. |
Showcase
See real-world applications of our solutions in action.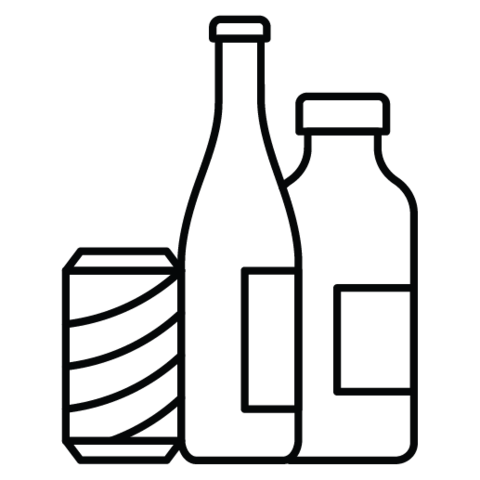 Drinks and Bites
Close out the day with refreshments and conversation.
Explore Our Partner Alliance Ecosystem
This program enables partners with complementary technologies, services and solutions an opportunity to partner with Belden in solving complex customer challenges and deliver sustained business value. You can learn more about how we're teaming up with partners such AWS, Bosch Rexroth and more at SPS. Click here to learn more about Belden's Partner Alliance Ecosystem Program.
| | |
| --- | --- |
| | |
| AWS [Hall 5. 350] | Bosch Rexroth [Hall 7. 450] |