Case Study
New PoE LED lighting system for Dubuque County Powered by Belden
06.26.2019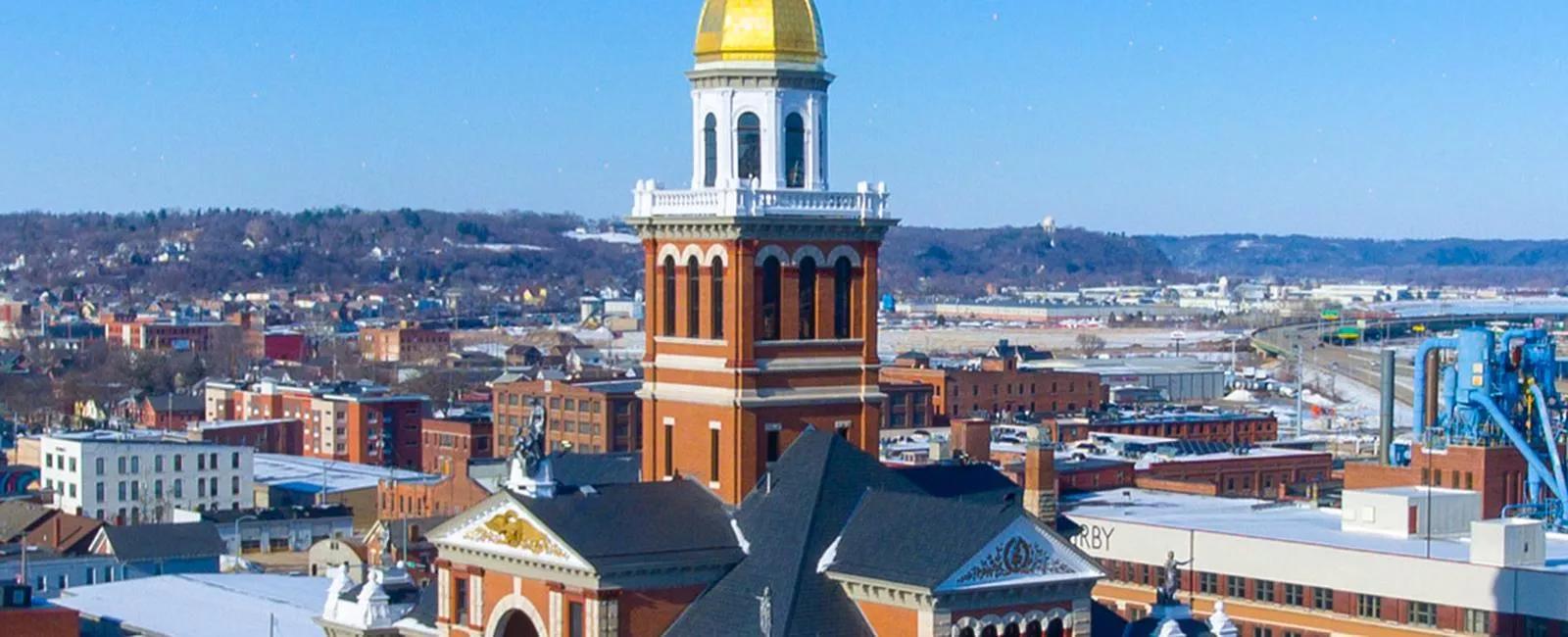 Dubuque County is a showcase of well-preserved buildings and homes, including a revitalized Main Street. An excellent example of Beaux-Arts architecture—the 1891 county courthouse, listed on the National Register of Historic Places—stands out as a key landmark in downtown Dubuque.


Implementing necessary improvements while preserving the historic nature of the site were equally important goals. With an opportunity to reduce energy costs by as much as 20%, the county turned to Belden for a cabling infrastructure solution for their newly selected Power over Ethernet (PoE) LED lighting system.
Project Requirements

The new lighting system would demand a reliable category cable designed to ensure performance across long distances. Wiring older sites can be complex requiring alternative routes and longer runs. Although an historic site, the courthouse remains in active operation and there would be no room for delays. Cabling would be done on weekends and require a highly reliable, quick-install solution.
According to Nathan Gilmore, Dubuque County IT Superintendent, "There are few root cause items that can immediately be eliminated when troubleshooting in the IT world. One of those is the cabling system."
The ability to eliminate the cabling system as a point of failure was a crucial requirement to ensure any troubleshooting could be focused on software, the appliance or switch. Without confidence in the cabling solution, resolution becomes a protracted exercise covering anything from latency, disconnects, performance or data corruption issues.
"I didn't need to be sold on Belden to support the PoE lighting system. I was confident in pursuing that partnership. I know the product line is rock solid."
Nathan Gilmore, Dubuque County IT Superintendent
Solution
Several solutions were deployed to support the selected GENISYS lighting system designed with a node-centric design and IntelliDrive node. Power for the PoE LED system is delivered by a switch connected to category cables that run to the node supporting up to eight devices each. All fixtures, control components and third-party devices also connect to the IntelliDrive node.

Small-Diameter 10GXS CAT 6A Cable ensures:
Faster & more streamlined installation
Guaranteed performance over long distances
Reliable system networking
25% space & weight savings
With traditional lighting systems, installers must run conduit, place junction boxes, pull 12 AWG wire and more. The simple, low-voltage PoE system install was done by replacing the existing fixture and 110V wiring with the new fixture and IntelliDrive and running Belden Cat 6A cable.
Belden's REVConnect Connectivity System was introduced mid-way through the project to further simplify terminations. With a universal termination core, REVConnect uses a single termination method for all CAT 5e, 6 and 6A RJ45 connections resulting in a termination time savings between 30% and 60%.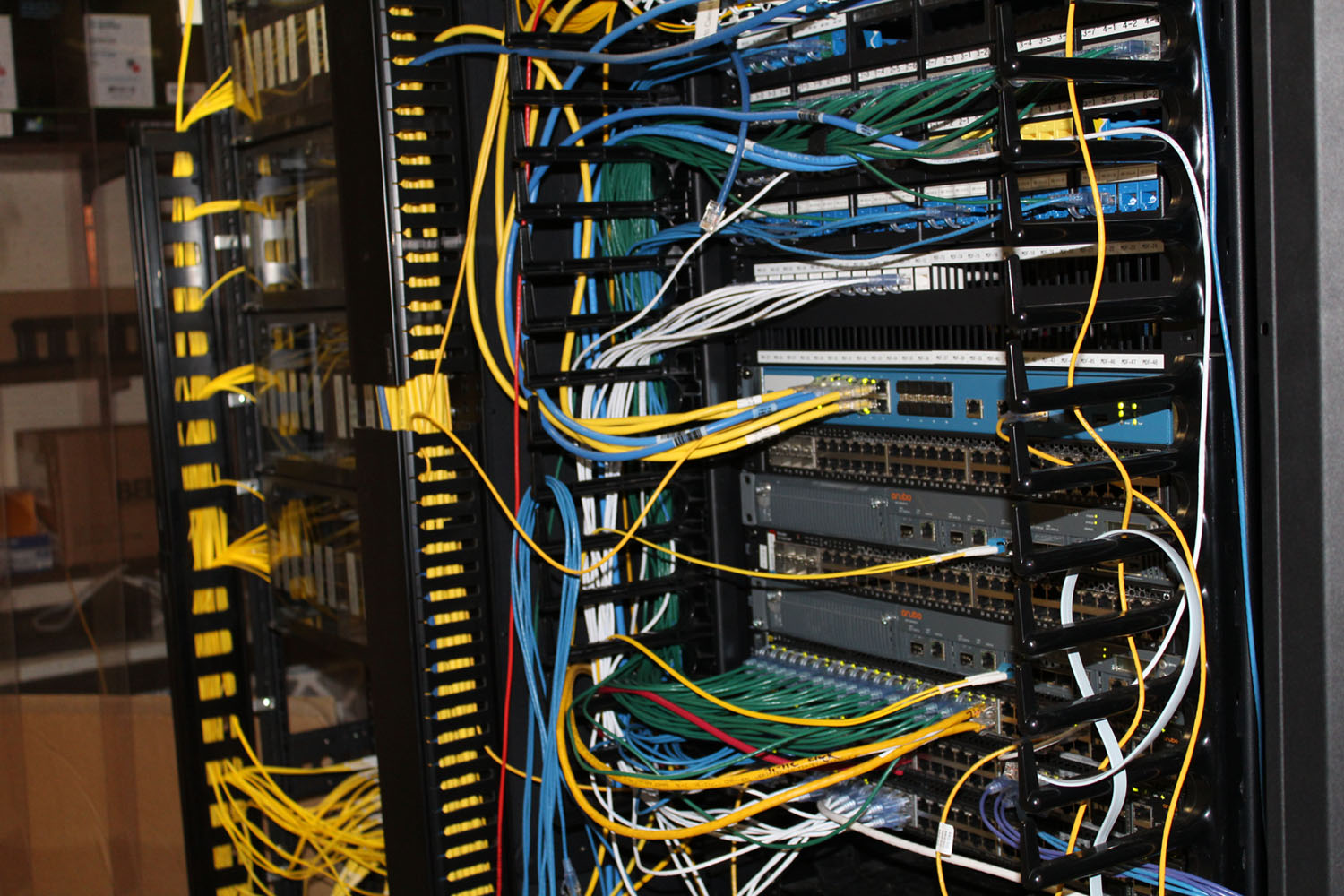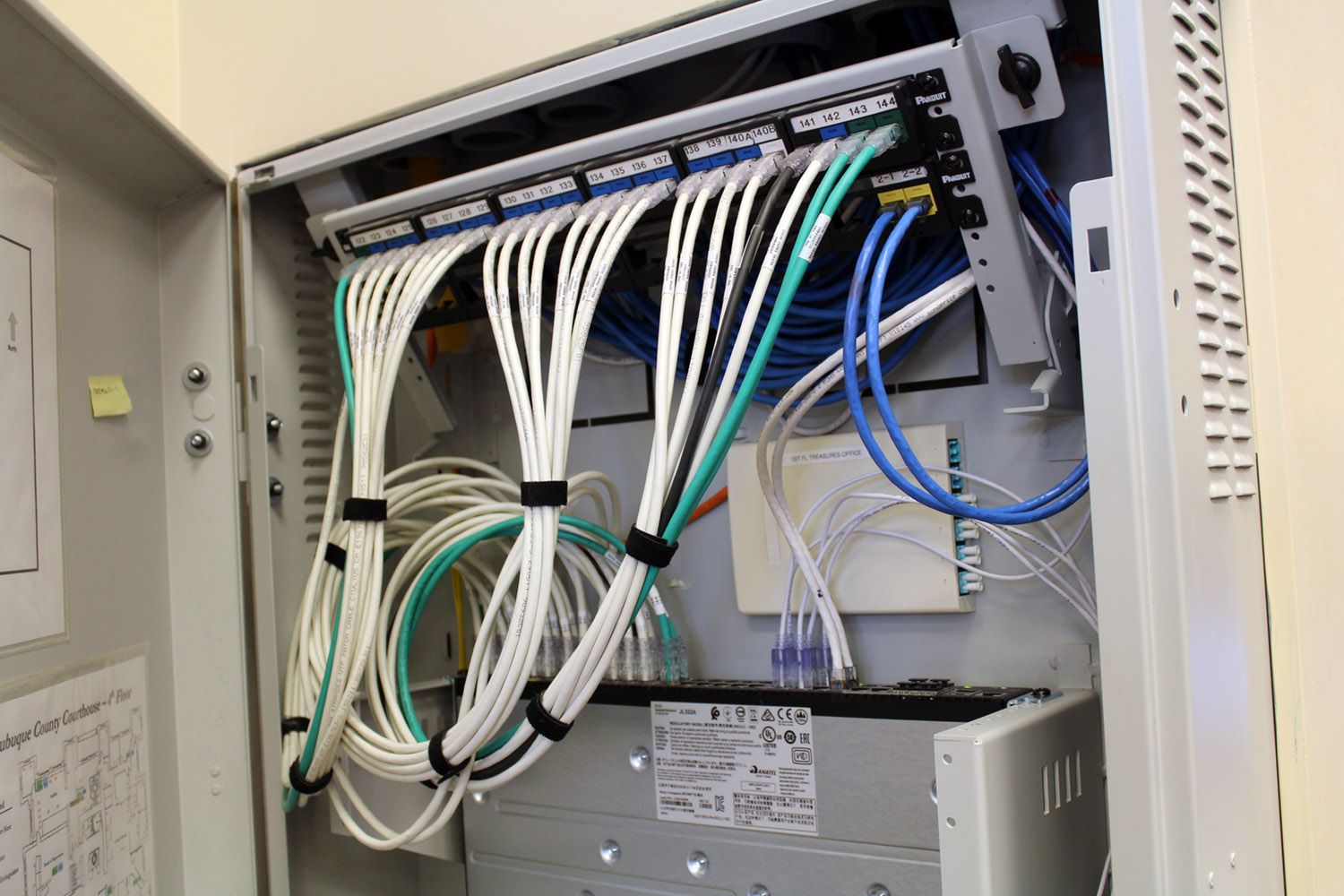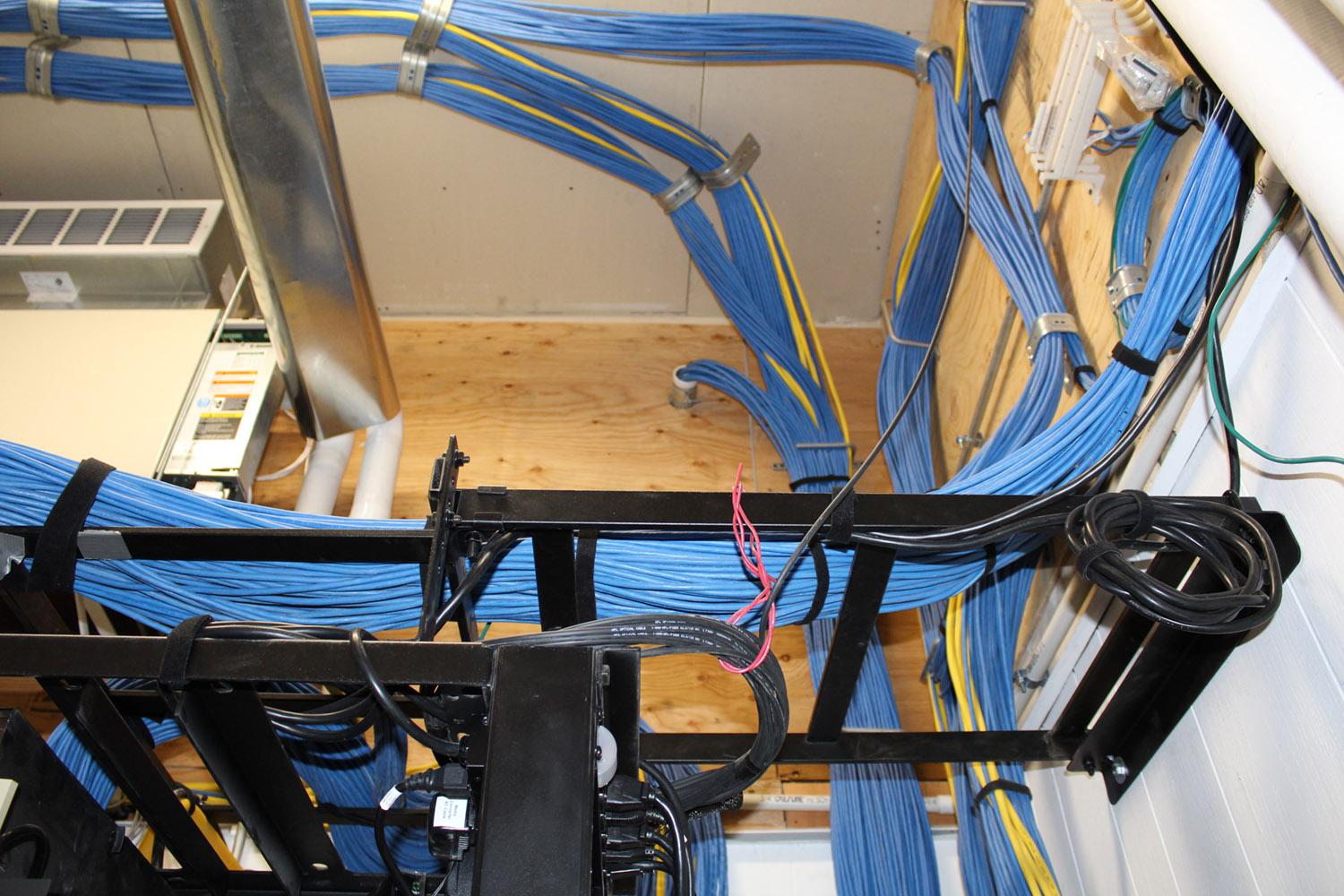 Results—Lower Costs & Higher Efficiencies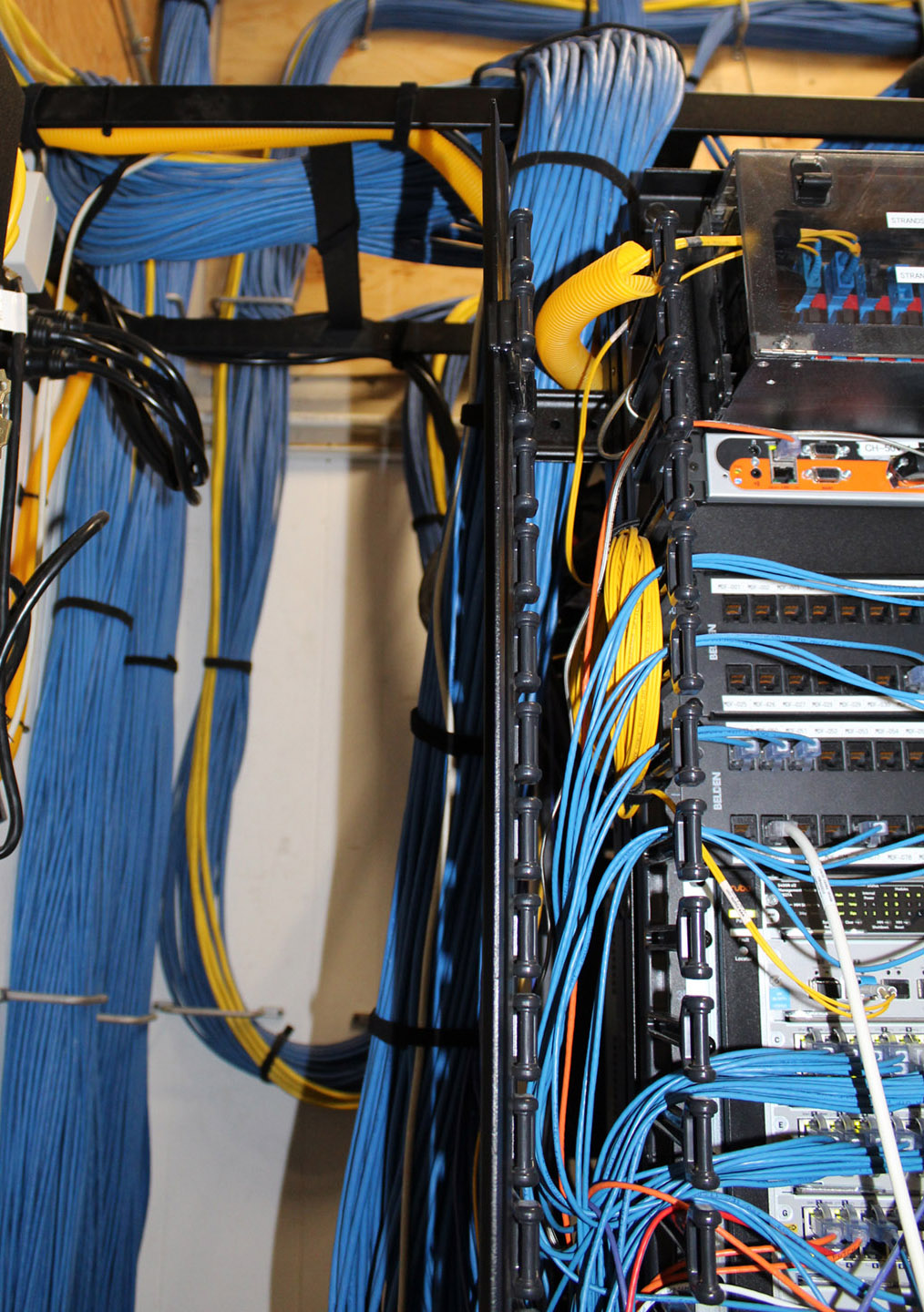 With Belden's solutions supporting the PoE LED lighting system, the Dubuque County team is confident that, if problems ever arise in the future, the cabling system can be eliminated as a possible failure point.
Up to 20% energy cost savings
With network managed lighting system, future troubleshooting is significantly streamlined
No loss of public service time during project with on-time delivery
Reduced environmental impact with no need for metallic infrastructure & 100% recyclable fixtures