FiberExpress Enterprise Closet X (FX ECX) LAN Fiber System
FX ECX Patch Panel Systems provide an easy-to-deploy, efficient solution for installers.
FX ECX LAN Overview
FX ECX is optimized for LAN environments, providing an easy-to-deploy, efficient solution for installers. FX ECX supports up to 192 LC Duplex ports (384 fibers) in a 4U housing.
FX ECX Wall-Mount Panels
As an extension of the ECX product family, Belden's FX ECX Wall-Mount Fiber Enclosures host fiber connections on the wall in small, tight and unique spaces. The product's recessed mounting holes allow it to easily mount to the wall in any indoor environment.
Installation flexibility
Front and rear removable cassettes on all housings (1U, 2U, 4U) simplifies MAC work; Multiple cable strain relief options
Signal integrity
ECX Splice Cassettes integrate slack management into the cassette lid, simplifying fiber routing and eliminating pinch points
Simplified installation
Fewer detachable components as Cassette rails are molded into housing, no need for extra rail components that can get lost
Reduced space and cost
ECX accepts mixed-media copper/fiber using KeyConnect frames. Leverage our broad line of copper connectivity products
Fast, comfortable installation
The ECX Wall-Mount features a patent-pending, removeable swing-out cassette rail assembly that offers unprecedented port access, making fiber easier-than-ever to install, manage, and maintain
---
FX ECX Patch Panel System
Front view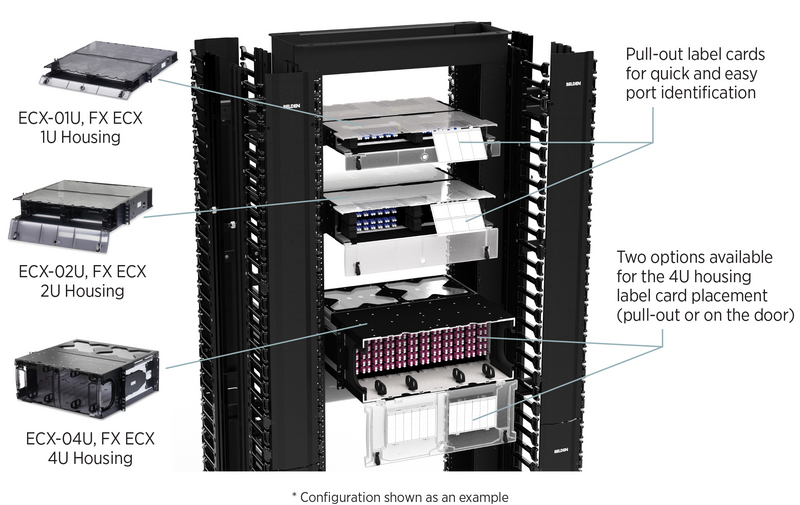 Back view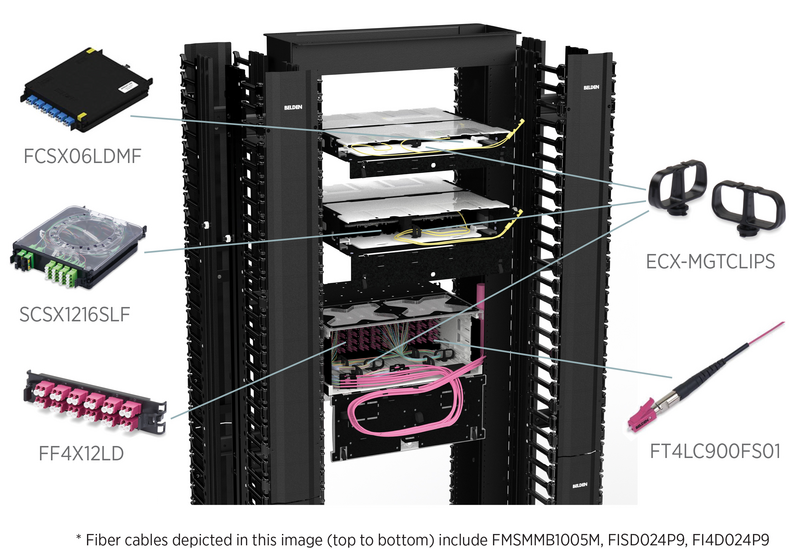 Ready to start a project?
Belden's infrastructure products are engineered to work together to optimize performance & provide a seamless deployment workflow.