Brands you can trust
Recognized for quality, performance & enabling an increasingly connected future.
Belden designs, manufactures and markets a comprehensive portfolio of networking, security and connectivity technologies and products across a variety of industrial, enterprise and professional broadcast markets.
For over 120 years, customers seeking unsurpassed signal transmission performance have counted on Belden.
Our networking, connectivity and cabling products are recognized for highly reliable data & AV signal transmission. We proudly serve a variety of global markets including discrete manufacturing, process facilities, energy, mass transit and commercial enterprises such as data centers, government and hospitality.
We're able to meet the most demanding standards for data, sound and video applications given our global commitment to product design engineering, manufacturing excellence and continuous improvements. All Belden products are engineered and manufactured to the strictest quality standards earning us an unmatched reputation for global reliability and performance.

No matter how demanding the environment, our customers demand cable solutions with guaranteed performance reliability. Alpha Wire meets that need with a wide variety of application-specific cables designed to perform regardless of temperature extremes or environmental hazards including oils & solvents, electrical noise and continuous flexing.
For over 100 years, we've engineered cables designed to excel in the toughest of applications—from defense electronics and critical controls for offshore drilling to advanced medical devices built with smaller, lighter connectivity solutions.
Using premium materials, advanced manufacturing techniques and best-in-class quality controls, every cable we manufacture is guaranteed to meet the demands of real-world applications. Count on Alpha Wire when connectivity is critical to your application's success.
CloudRail is a cloud-based device management solution that allows enterprise customers to securely roll-out, manage and update thousands of globally distributed edge devices. Applicable to both greenfield and brownfield applications, the fully managed solution acquires data from industrial environments, pre-processes it locally and then sends it to any cloud.

Founded in 1989, GarrettCom engineers & manufactures industrial networking products for specialty and mission-critical industrial applications including power utility substations and smart grid operations, surveillance and physical security, mass transit, industrial automation, telecommunications and water/wastewater. Our GarrettCom portfolio includes managed and unmanaged industrial Ethernet switches, multiprotocol routers, media converters, fiber links and terminal servers.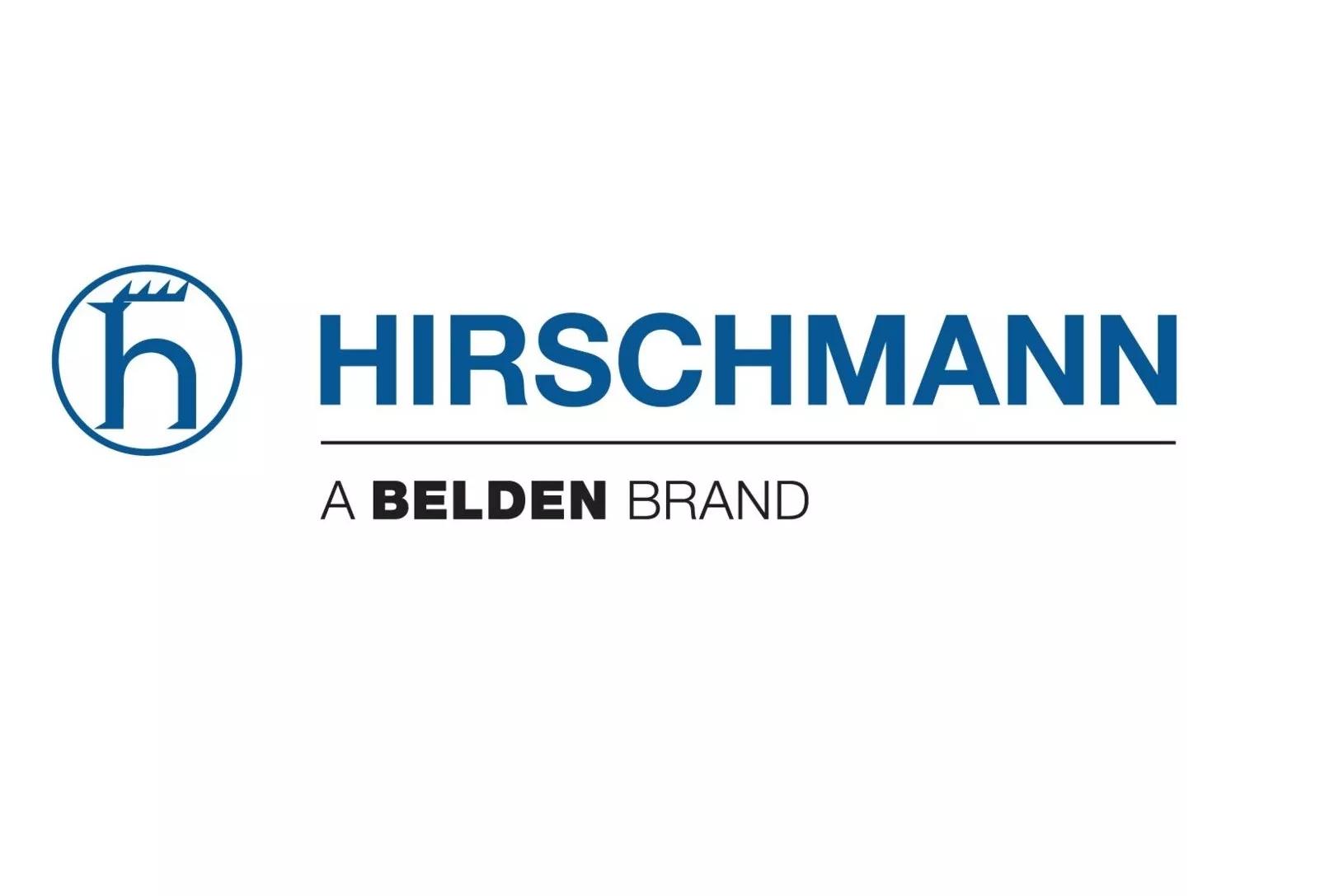 When you need industrial automation and networking system for mission-critical applications, trust Hirschmann to deliver secure, reliable and unified data communication solutions.
The Hirschmann portfolio of network deployment and connectivity solutions covers virtually all requirements for today's complex industrial network infrastructures. As pioneers in advancing Ethernet as a common industrial communications protocol, our Hirschmann team continues to innovate new ways to increase operational reliability across discrete, motion, process and drive-control applications.

With expertise earned by experience, Hirschmann purpose-built technologies are guaranteed to enable secure, real-time data exchange between machines, systems and enterprises—in the harshest industrial settings.

Lumberg Automation technologies make things move. They sense, they control and they inspect, enabling the intelligent networking of control systems, sensors and actuators. 

For decades, industrial automation customers have counted on Lumberg connectivity solutions to help reduce complexity for more compact and cost-optimized equipment and systems. Compliant with industrial communications standards and ruggedized for guaranteed performance in the harshest environments, Lumberg Automation solutions improve overall system effectiveness.

Since 2003, the IT experts at macmon have been offering infrastructure manufacturer agnostic solutions that provide instant network transparency to protect heterogeneous networks from unauthorized access. macmon NAC can be implemented quickly and easily, with significant added value for your network security. This makes macmon NAC a key building block for IT security, digitization, and mobile office.

With its Zero Trust Network Access strategy, macmon secure extends its proven and tested protection to all company resources in the cloud. It is the only provider of NAC and SDP with identity and access management.

Established in 1952, Mohawk has been a trusted brand of copper, fiber optic and hybrid wire and cable for over 50 years.

Based in Worcester, MA, Mohawk is an ISO 9001-certified company manufactures cable and wire products to meet and support TIA/EIA, ISO/IEC, ICEA and NEMA standards. As a Belden company, Mohawk is supported with global management, financial resources and distribution capabilities.

NetModule AG leads in providing reliable, fast and secure wireless network infrastructures in a variety of mission critical industries with a strong focus on mass transit and intelligent traffic systems.
Founded in 1998, NetModule is a Swiss company is headquartered in Berne with a branch in Winterthur and subsidiaries in Frankfurt, Hong Kong, and Sydney. NetModule is ISO 9001:2015 certified.

OTN Systems is a leading supplier of mission-critical telecommunication solutions to industrial customers for more than 30 years. The company has developed a unique next generation platform tailored for industrial applications. XTran is a flexible, state-of-the-art product allowing customers to go full packet. Its underlying MPLS-TP technology avoids the complexity of generic telecom solutions developed for service providers. XTran secures reliable operations in harsh environments, while its management system (TXCare) supports intuitive and simple handling. OTN Systems makes MPLS for Operational Telecom easy.

PPC is a global connectivity leader for next-generation broadband, video and wireless service providers. For over 75 years, the world's largest communications companies have counted on PPC to support their broad range of network architectures. Our core solutions include fiber, coaxial and category products.

PPC is known for technical innovation and holding more patents in connector technology than any other company in the world. Industry firsts include pushable fiber, universal crimp and compression connectors, continuity connectors and integrated weather sealing connectors–demonstrating our ongoing commitment to field-driven, intuitive product solutions. Today, with world-class engineers and state-of-the-art testing facilities, our focus on innovation is as strong as ever.

With a reputation for innovation, unmatched quality, superior customer service and an ever-growing product portfolio, PPC remains entrenched as a trusted provider to network operators the world over.

For over 25 years, ProSoft Technology has provided Industrial Communication solutions to help global customers increase production, reduce downtime and lower operating and maintenance costs. Our products help solve for connectivity, optimization, modernization and migration challenges across a wide variety of industries.

Our solutions enable dissimilar automation control equipment to share information and transfer critical control data through wired and/or wireless connectivity, phased migration of legacy control systems to modern infrastructures, and optimize machine performance—all while ensuring industrial-grade cybersecurity.

ProSoft products are at the center of the Industrial Internet of Things and can be found in virtually every industry worldwide. We're committed to continue to identify and develop solutions to help customers increase bottom-line performance.

Sichert is the market-leading supplier and specialist for copper cross connection cabinets, active and passive cabinets, POP cabinets, fiber optic distribution cabinets and associated telecommunications hardware. We join Belden in the deployment of fiber optic, 5G and LoRa networks for the infrastructure of future smart cities. Sichert defines the base for smart street furniture and shapes the cities of tomorrow with street-side 5G small cells, Wi-Fi hotspots and LoRaWAN base stations.

Thinklogical manufactures secure, high-performance keyboard, video & mouse (KVM) signal extension and matrix switching solutions for a wide range of applications.
Government, scientific, entertainment and industrial customers worldwide rely on Thinklogical products and services for security, performance, continuous operation and ease-of-integration. The Thinklogical 4K-ready signal management products help customers more easily extend and switch 100% uncompressed video and computer peripheral signals and data over fiber optic or CATx cabling with no latency or image quality loss.
Thinklogical matrix switches enable multi-domain isolation in secure environments and are the only medium-to-large scale fiber optic KVM switches accredited to The Common Criteria EAL4, NATO NIAPC Evaluation Scheme and the US DoD DISA JITC 2013 for single-chassis, multi-classification computer and video distribution infrastructures.

Tofino Security provides practical and effective industrial network security products for process control, SCADA manufacturing and automation sectors. Tofino devices are designed for easy implementation, without the need for a plant shutdown.

Tofino's Industrial Security Solution is recognized for protecting industrial networks from external cyber threats and internal network incidents by facilitating the implementation of plug-n-protect security zones for equipment with common safety requirements (as per ANSI/ISA-99 standards).

When customers need quality wire and cable now, they depend on West Penn Wire. West Penn Wire manufactures a full line of superior low voltage electronic wire and cable for almost any application imaginable. Its product lines range from everyday low voltage twisted pair and broadcast/precision video coaxial cable to high performance twisted pair for high frequency applications and high bandwidth optical fiber.
Founded in 1971, the company has always been devoted to the premise of supplying quality wire and cable to its customers in a timely manner. Four manufacturing facilities, an engineering complex and several regional distribution centers located across the United States keep West Penn Wire products ready and available to its clients.