Broadcast
Bringing TV Networks Together: The Importance of Cabling Infrastructure
01.21.2021
After years of operating from separate studio spaces across Boston, NBC Universal (NBCU) decided it was finally time to bring its NBC10, Telemundo, NECN and NBC sports network together under one roof. In addition to bringing everyone together, this move would also strengthen news gathering collaboration between networks and support the effort to present content in two languages and across all platforms.
To accomplish this feat, NBC Universal built a multi-million-dollar, state-of-the-art, 160,000-square-foot facility within Needham Crossing Business Park. After its completion in early 2020, the NBCU Boston Media Center is now known as the largest media-company investment ever made in Boston, featuring six production studios, six broadcast control rooms and a podcast studio. By incorporating 60 places to connect equipment and cameras, a studio can be created almost anywhere in the building.
The Importance of Infrastructure
In a single-story building of this size, integrator Diversified was concerned about distance limitations of baseband copper cabling for data, audio and video signal transmission. In projects like this, Diversified also knew that infrastructure was sometimes overshadowed by technology and amenities … but they didn't want that to happen here.
Infrastructure was key to designing the media center for the future so it would better serve employees and viewers—including the capability to provide more audio and video detail to take them deeper into content.
To make sure the infrastructure could support whatever the networks could dream up, NBC Universal developed a list of everything they needed or wanted down the road—from 4K and HDR to augmented reality and virtual studios—and used that to identify solutions.
"I think [the infrastructure] was one of the most impressive pieces of the building," says Thomas Ramsay, senior project manager for Diversified.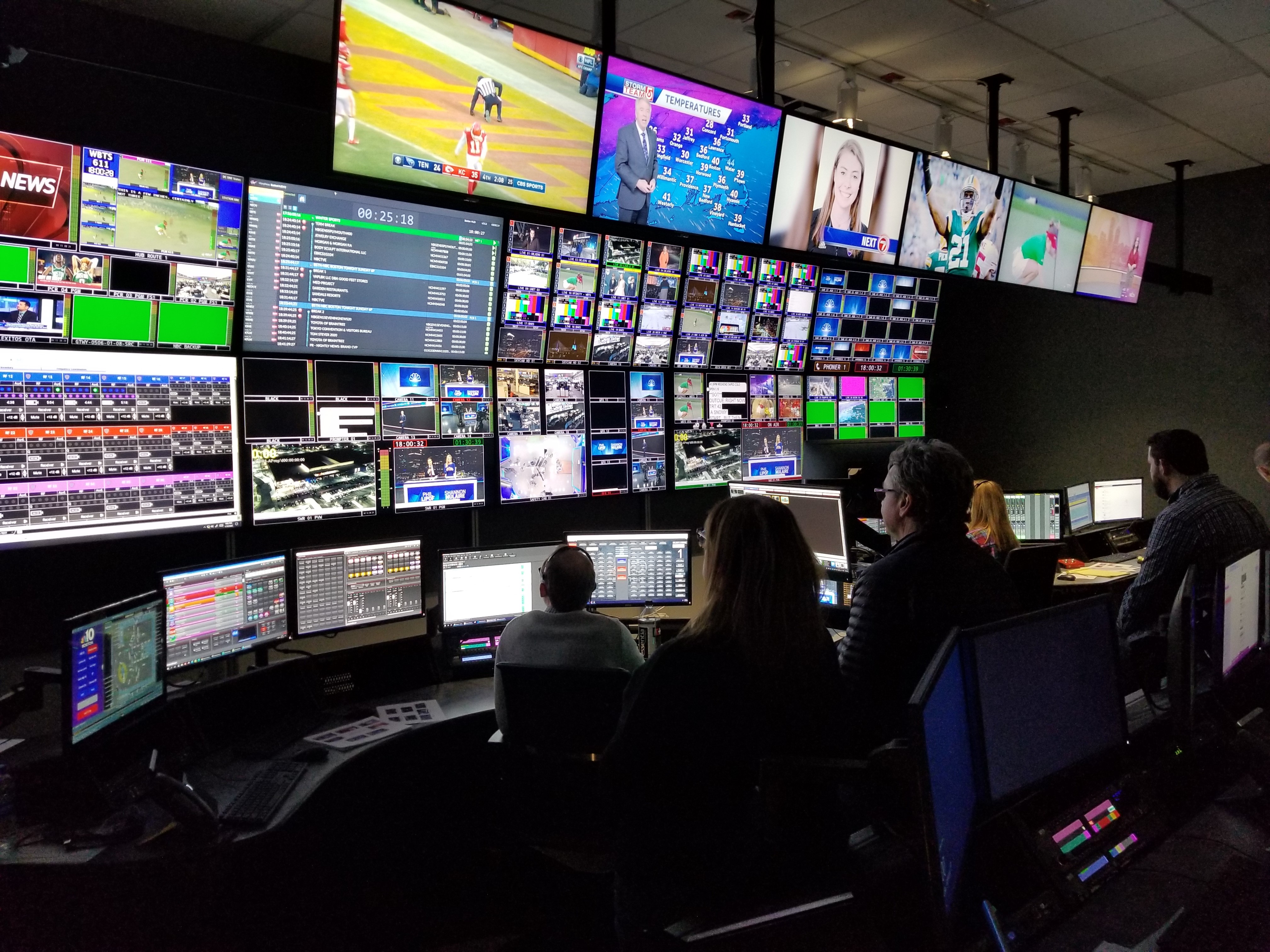 Setting NBC Networks Up for Success
The media center's IP backbone will help studios scale and adapt without major additional investments in the future. The team chose cabling and connectivity that would support the unique needs of each network—and maintain excellent performance across the long runs created by the single-story building. It also supports state-of-the-art technology, from 30-ft LED displays and analyst touchscreens to customizable virtual backdrops.
To avoid distance and bandwidth issues, large amounts of fiber were used throughout the project. For streamlined fiber management, Diversified chose Belden's DCX System (not currently available in the USA) and combined it with Belden fiber cable and Preterm assemblies. Simple to move and install once it arrives onsite, the DCX System offers:
Easy patch cord access with pull-out trays and clearance around each connector

Cable and patch cord protection thanks to articulated trays and slack management

Scalability, optimized square footage and multiple configuration options supported by a front-access design

Simple fiber polarity management that maintains port numbering sequences through flippable modular cassettes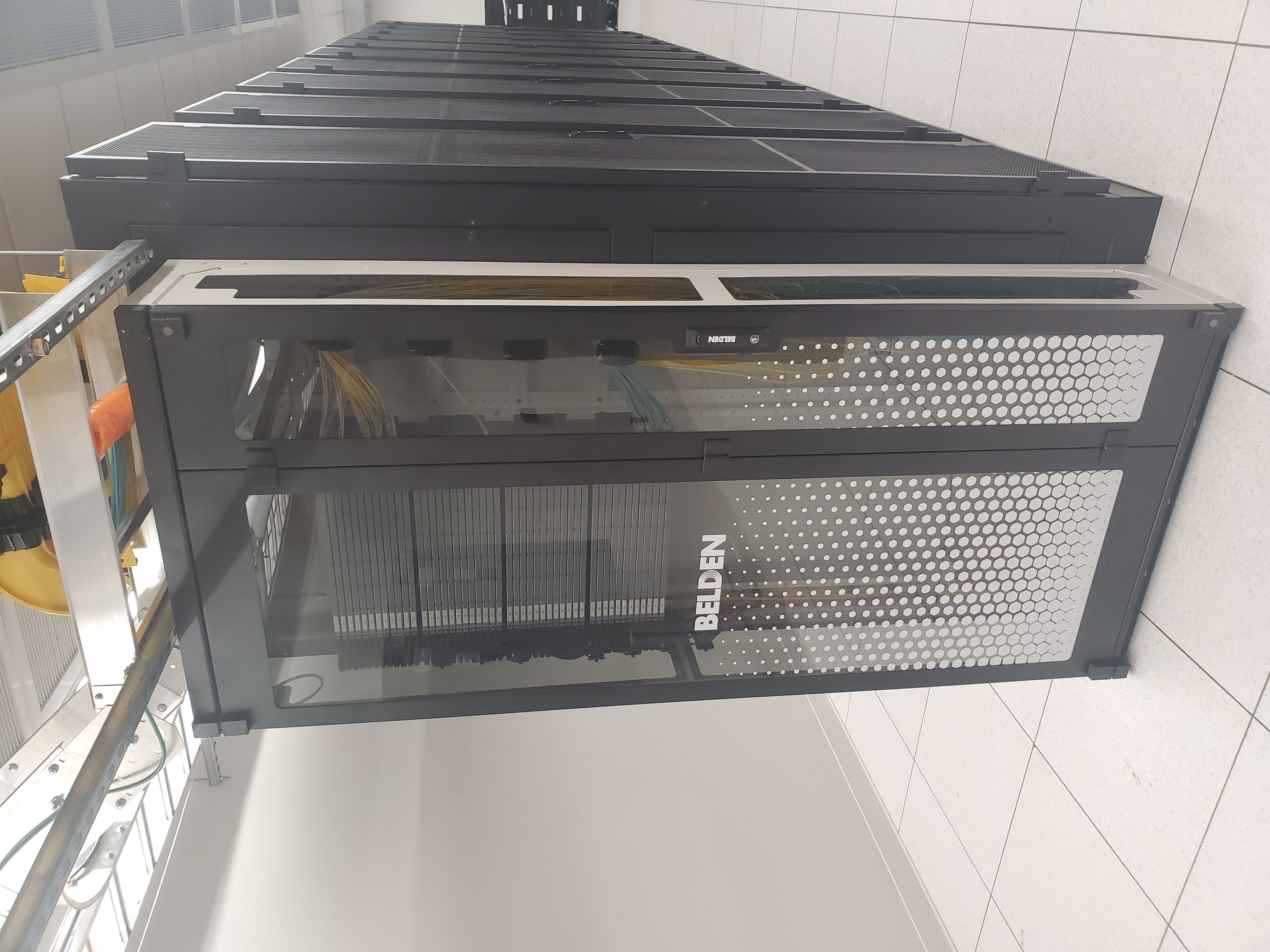 NBCU now has a single location where all fiber lands. When it's time to upgrade or add something new, staff members know exactly where to go and how to complete the process.
To further improve labor savings, Belden's REVConnect® Connectivity System was used to ensure that installers could amp up termination speed and spend less time undoing and redoing terminations. REVConnect features a fast, simple termination process that can be learned in 15 minutes. It limits rework and testing—and applies to any Category 5e, 6 or 6A component. With this solution in place, NBCU employees can easily handle their own moves, adds and changes whenever they need to.
One ultra-modern facility now brings together NBC Universal's studios, offices and production facilities for NBC 10 Boston, Telemundo Boston, 24-hour cable network NECN, NBC Sports Boston and all associated digital operations. A complete end-to-end system from Belden ensures additional headroom so the media center can continue to grow and experiment with innovative ways to deliver content on television—and beyond.
Want to learn more about the NBCU Boston Media Center? Read the entire story
here
!