Case Studies
Atlanta Braves and The Battery Atlanta - the archetype for all other Smart Stadium Districts
04.15.2019
With a 20-year lease on Turner Field set to expire, the Atlanta Braves were ready for a new home in Cobb County, Georgia. Rather than renovating the existing site, the franchise opted to invest in a new, state-of-the-art venue to provide fans with an unrivaled digital experience that would start before they even entered the ballpark.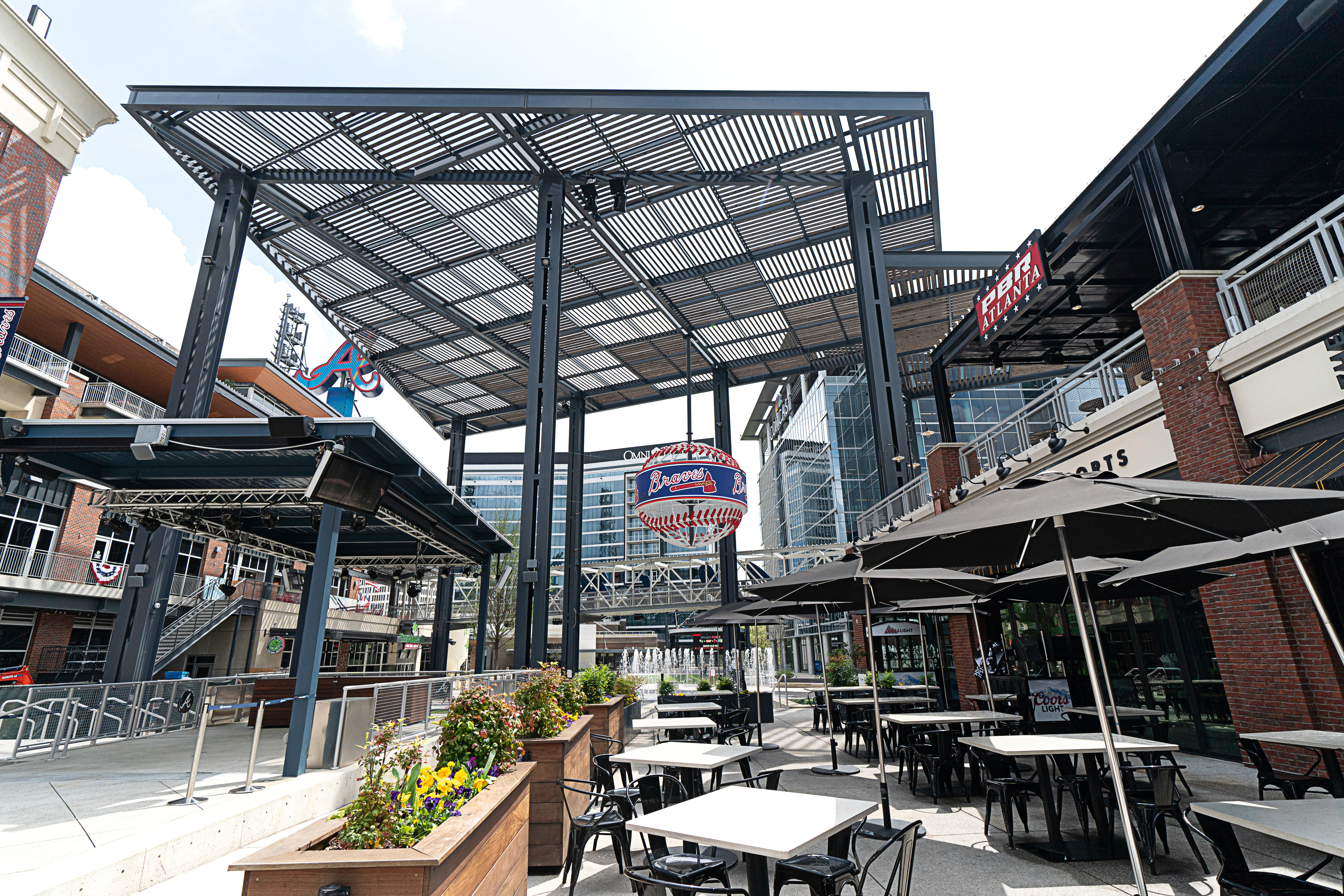 As plans for the 41,500-seat SunTrust Park (now Truist Park) unfolded, the ballpark would be the centerpiece of a large mixed-use development known as The Battery Atlanta. Retail outlets, restaurants, a luxury hotel, theater and office space would surround the ballpark creating a year-round destination for fans.
In addition to being the oldest continuously-run franchise, completion of The Battery Atlanta would make the Braves the only franchise serving as landlord for a large-scale, multipurpose development.
The Challenge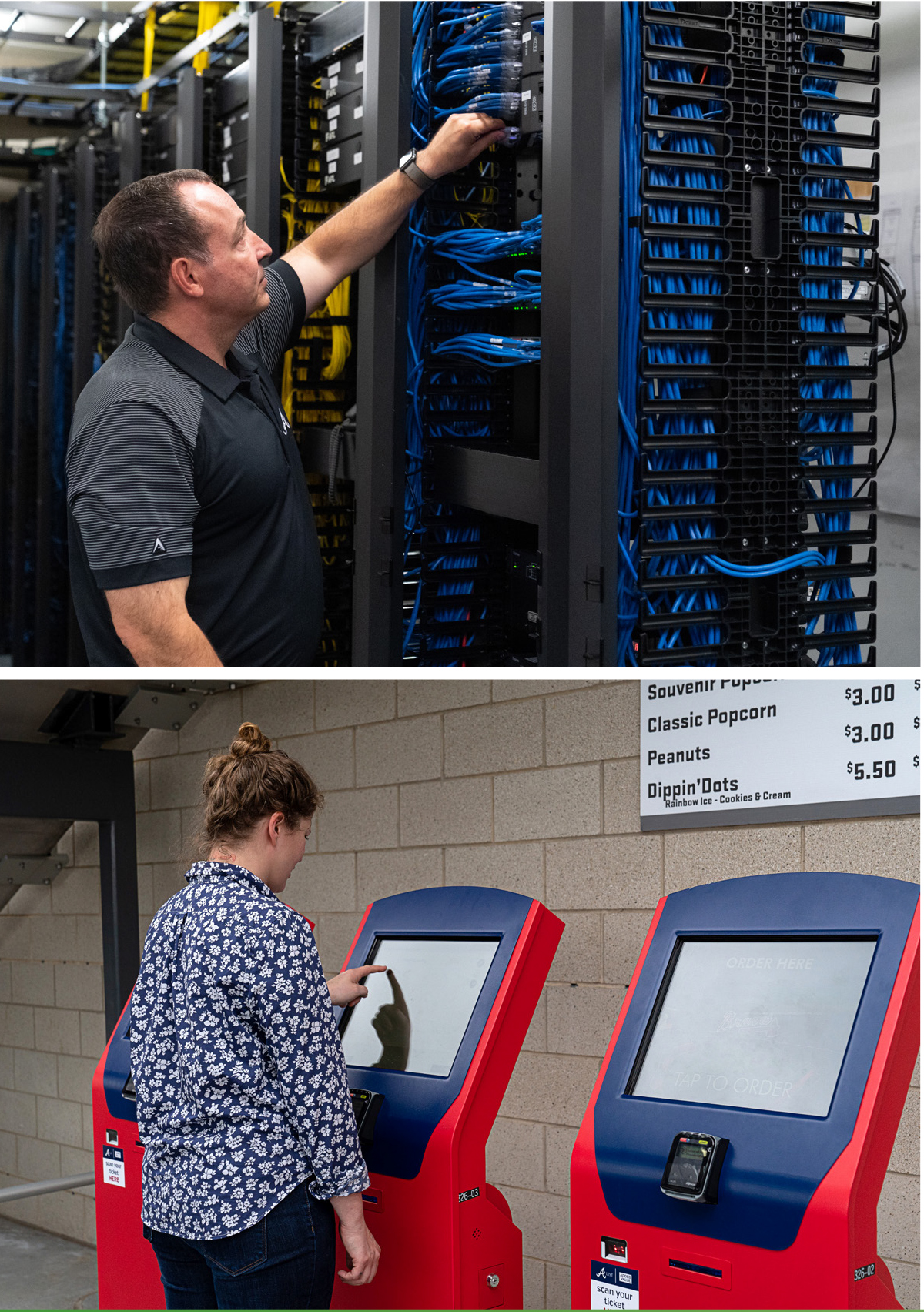 The franchise set out deliver the best wireless experience of any North American venue, providing the bandwidth fans desired without restrictions or delays. With astronomical data usage at live events, having the connectivity and network capacity in place was a top priority.
The Braves' 18-person IT team shared the fan-first mentality but was also seeking reduced network complexity. With this in mind, a 'one-network' approach emerged. At the center of this approach would be a highly reliable cabling infrastructure able to support tens of thousands of devices, emerging applications and new technologies including a distributed antenna system (DAS), 30 LED scoreboards, 1,250+ wireless access points and 1,350+ screens–without delays or downtime.
Selecting the right vendor and solution was critical as the team was banking on their $12 million investment to generate recurring revenue via mobile fan purchases on game days as well as sponsorship and ad placements displayed on the venue-wide video system, interactive kiosks and digital signage.
Requirements
Poor infrastructure decision can significantly impact a project of this magnitude. Given the connectivity goals for development, construction managers JLL and American Builders recommended Belden join the project team. JLL was familiar with Belden's cost-saving methodologies, ballpark experience and product portfolio and knew Belden would help keep the project on track with everything installed and configured with network connections tested and ready for Opening Day.
Solution
From racks and cabinets to over 250 miles of fiber optic cable and 500 miles of 10GXS Category 6A cable, along with fiber and copper connectivity, were installed to support:
200GB of internet bandwidth
5G cellular network
10,000 ports & 800+ hotspots
1,250+ wireless access points for anywhere-connectivity
Radar technology to capture player data spin rate, foot speed & bat angle
Display monitors, interactive signage, digital kiosks & scoreboards
POS systems at concession stands
App connectivity for digital ticketing & parking, mobile entry/check-in, interactive maps & directories & seat upgrades
Suite control systems & displays
After discovering traditional field-mount plugs couldn't be used with the housings being installed on outdoor monitors, wireless access points and security cameras, Belden's REVConnect Field-Mountable Plugs were used as they provided an easy, reliable and versatile termination process regardless of device.
For AV applications, Belden's 4K Ultra-HD Media Cable was deployed to deliver 4K content over 100 m with 100% shielding from noise interference for optimal performance. Live production capability was achieved with cameras engineered to deliver instant time-to-air with no internal storage requirements.

Results
In place of multiple disparate networks, every device and service provider uses a central network for more streamlined operations and enhanced security. With a vast cabling and connectivity infrastructure working behind the scenes to support network capacity, the wireless network enables everything that happens within this mixed-use development—from fan-facing services to business transactions.
During the April 2017 opener, SunTrust Park connected 10,708 devices engaging in 23,831 sessions and consumed 3,362GB of data delivering on the team's promise to provide the best wireless experience of any North American venue. When the team hosts at home, the Braves continue to enable fluid fan experiences, deepen fan loyalty & add value to the franchise brand.