Clear Space Wireless
Reliably elimination of interfering radio frequencies and all-round ESD protection.
This markedly reduces the noise level and therefore largely prevents packet losses. The integrated ESD protection withstands electrostatic discharges while increasing the lifespan of the hardware.
Clear Space® and ESD Protection

Clear Space® Technology guarantees uninterrupted WLAN transmission in outdoor applications by eliminating all concurrent radio frequencies. This leads to lower noise level and less packet loss. Especially in industrial environments where different radio technologies are used, Clear Space® makes the use of WLAN possible and reliable.
Clear Space® guarantees stable wireless connections even under the most adverse conditions
Integrated ESD protection for long hardware life
Compact assembly without additional surge-protection equipment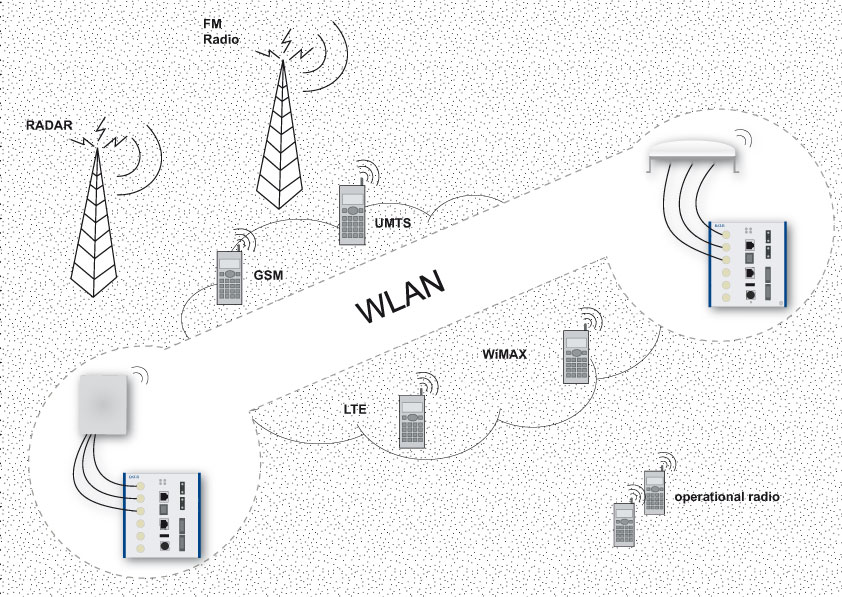 ESD Protection

OpenBAT devices also have integrated ESD protection which significantly increases lifetime of the devices. The integration of ESD protection additionally saves installation space and cost. WLAN installations therefore become stable and reliable in environments like in trains or in mines where electrical fields and static discharges may harm the internal electronics.