TSN: Time Sensitive Networking
Driving Unification to Improve Cost and Performance
Time Sensitive Networking (TSN) is a technology that combines the large bandwidth capabilities of Ethernet with the determinism of a real-time fieldbus – all based on vendor-neutral standards specified by the IEEE 802.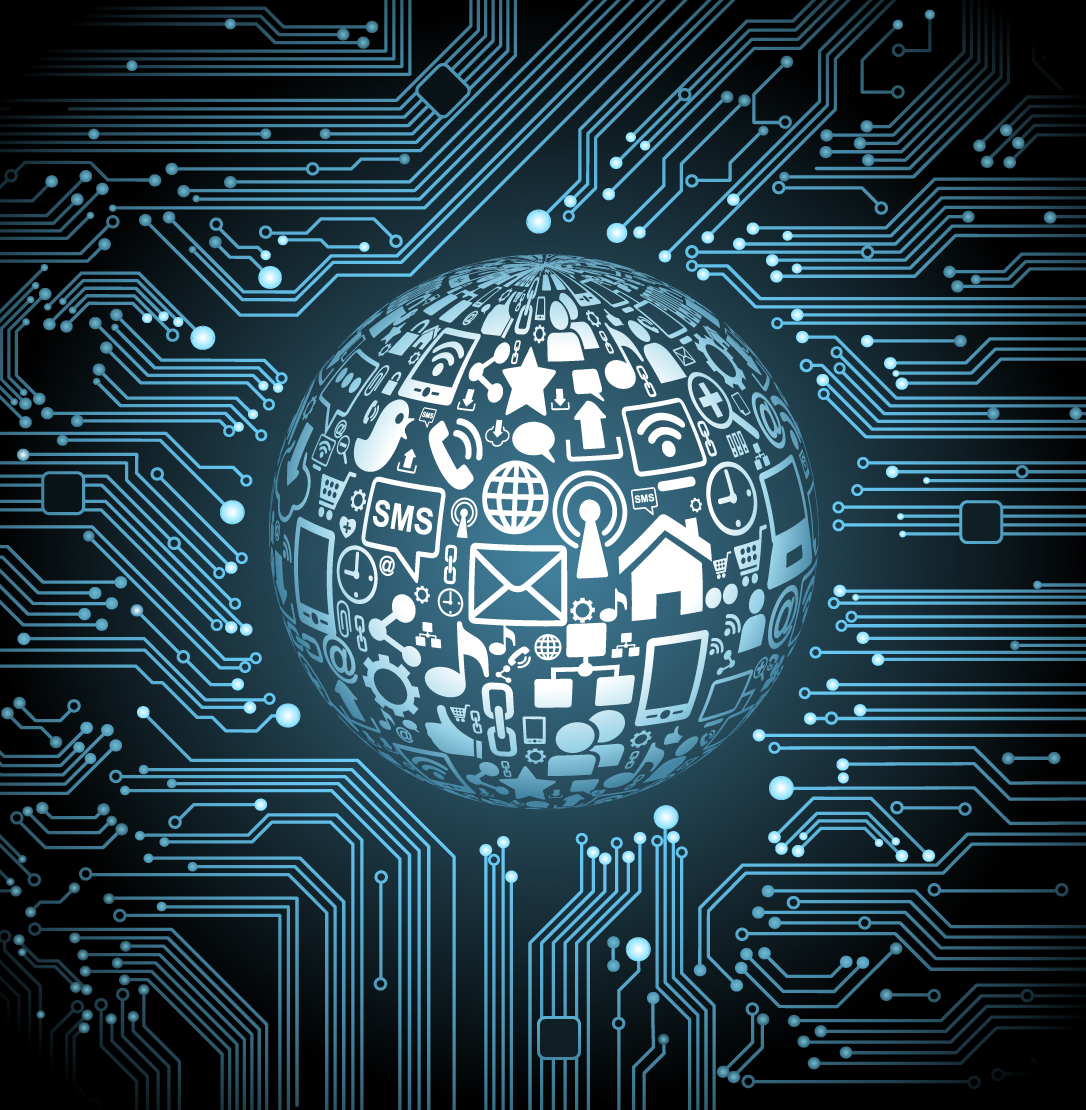 The incredible progress in machine intelligence and robotics in recent years has driven progress in automation, especially industrial automation and automotive control.
TSN offers many benefits to modern industrial automation networks by providing high bandwidth and reliable, dependable real-time communication.
Why TSN?
TSN can be leveraged for a variety of applications not only because of the technological advantages but also because of its lower total cost of ownership (TCO). You may have the added cost of replacing existing switches with TSN switches, but that typically costs less than duplicating networks and maintaining the additional networks.
In automation networks, TSN enables the convergence of numerous small, disconnected networks into one unified network structure. This new network can accommodate the requirements for real-time communication on a larger scale, while providing more transmission bandwidth for background data. Have a look at some use cases showing the benefits of network convergence in different markets.
Where does TSN Fit In?
Hirschmann is committed to further the TSN technology and deliver Industrial Ethernet switches with the highest possible quality standards. Explore our continuously expanding portfolio of TSN capable devices and software solutions ensuring reliable vendor independent communication.
Experience Our TSN Capable Portfolio
Hirschmann is committed to further the TSN technology and deliver Industrial Ethernet switches with the highest possible quality standards. Explore our continuously expanding portfolio of TSN capable devices and software solutions ensuring reliable vendor independent communication.
Hirschmann Managed Fast/Gigabit Ethernet Switches – RSPE Expandable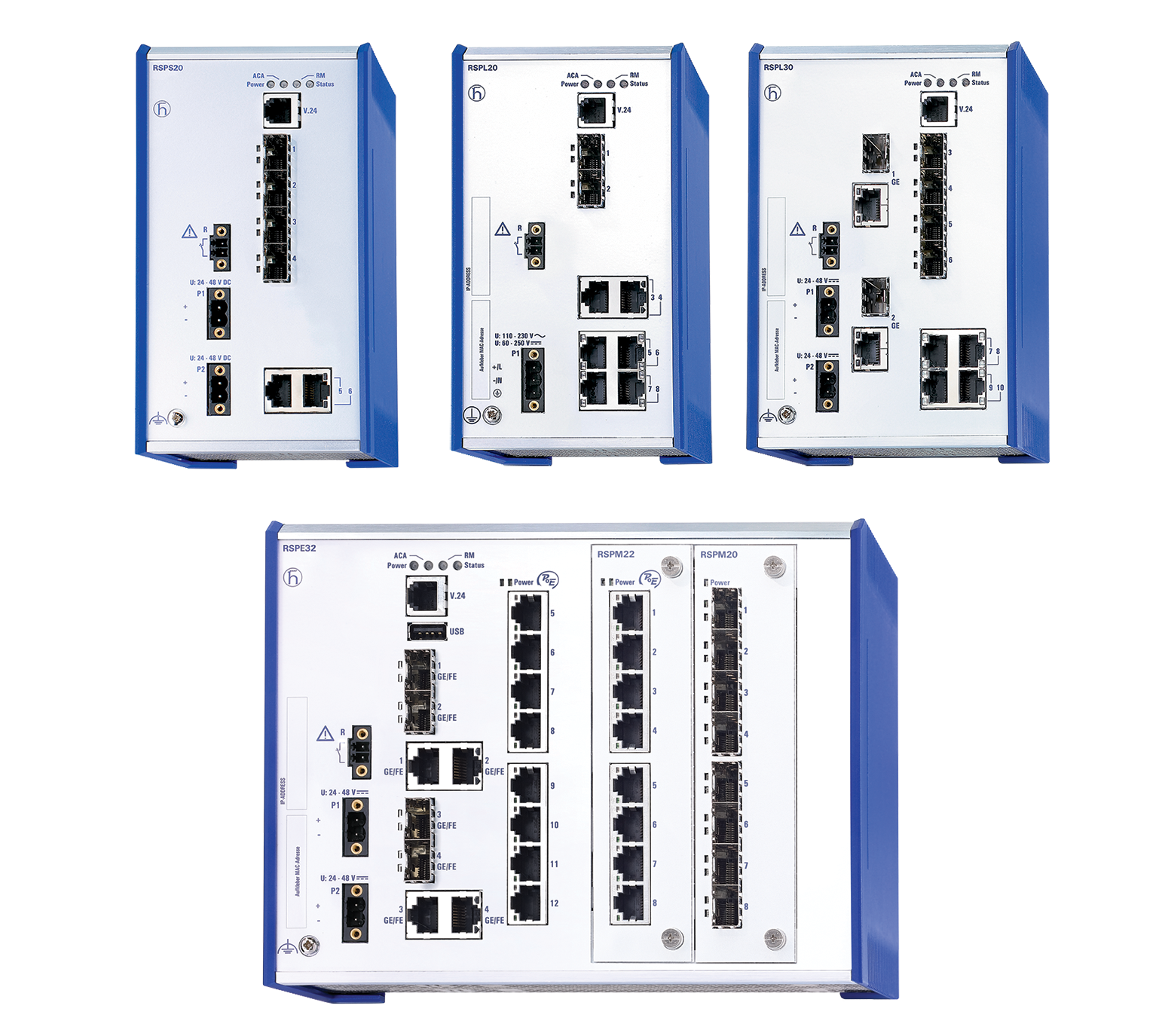 Future-proof design and best-possible investment protection: thanks to the maximum flexibility provided by the media modules
Maximum productivity for systems and machines - thanks to completely interruption-free data communication
Future-proof interoperability – built-in PRP and HSR based on international IEC62439 standard
Cost-effective solution – easy-to-add media modules and PoE/ PoE+ ports for a cost-efficient power supply of end devices
Hirschmann Next-Generation Compact Fast/Gigabit Ethernet Switches - BOBCAT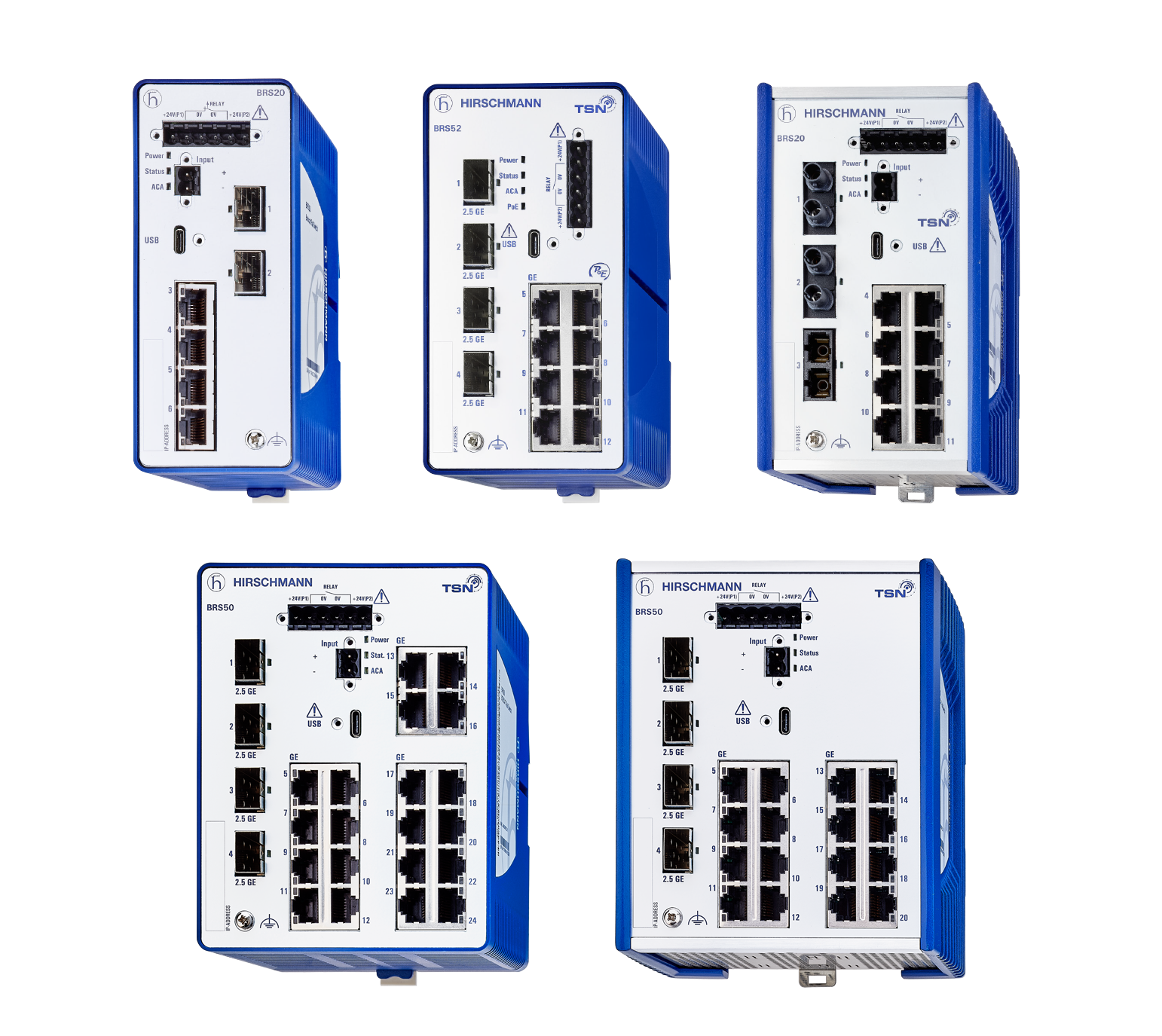 Advanced security - including wire-speed access lists and automatic denial-of-service-prevention
Precise dara transmission - simultaneously support multiple services on the network through TSN technology
Prepare for future growth - increased bandwidth and speed capabilities
Increased uptime - broad support of redundancy mechanisms, such as MRP, HSR and PRP
Configure the perfect fit - switches support 4 to 28 ports with Layer 2 and Layer 3 capabilities
Hirschmann Managed Fast/Gigabit Ethernet IP67 Switches and Routers - OCTOPUS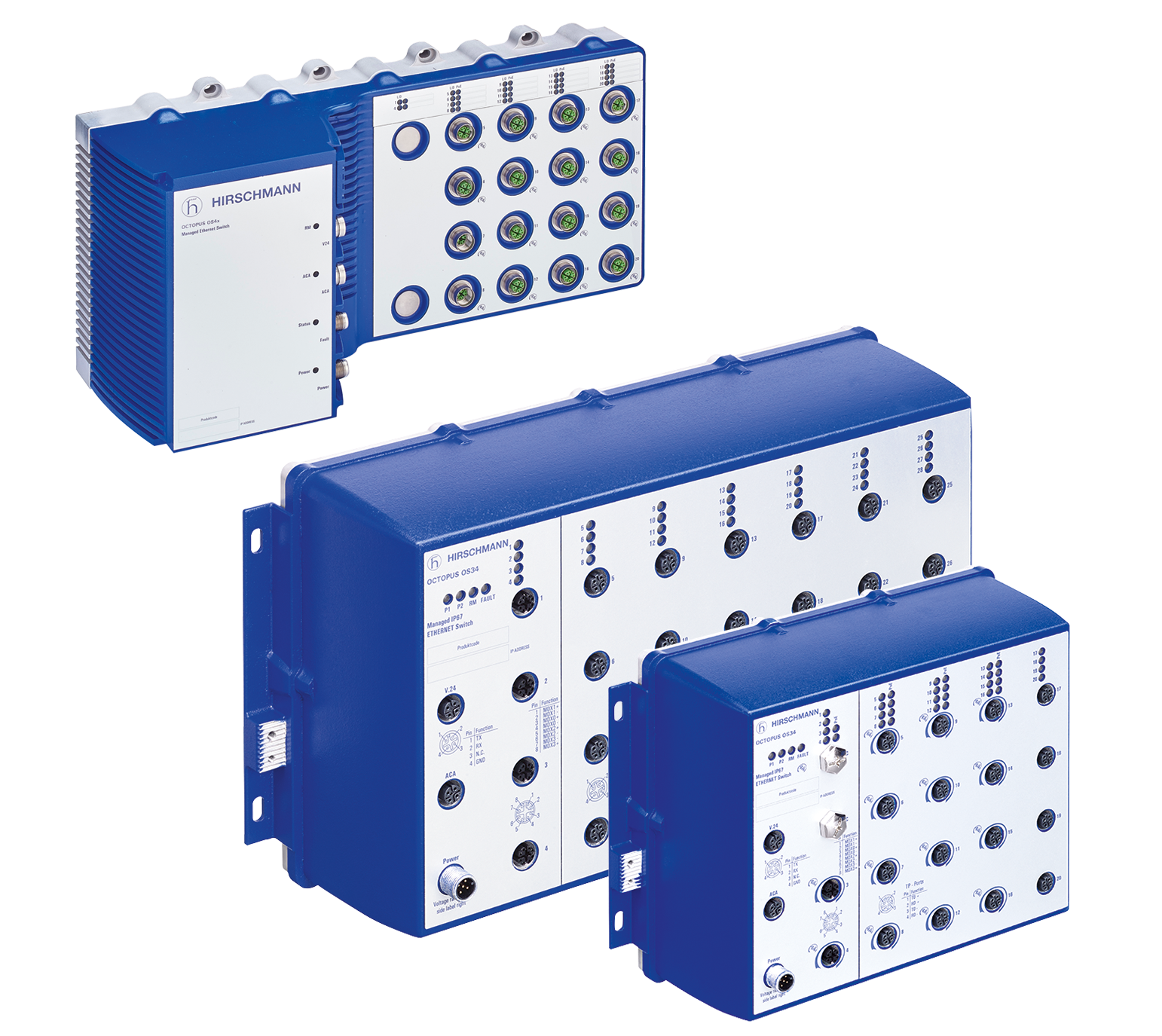 Robust compact housing – ensures the highest industrial protection ratings (IP67/IP65) regarding mechanical stress, humidity, dirt, dust, shock, vibrations, heat and cold
Extended feature range – switches available from 8 to 28 ports, Fast Ethernet and Gigabit Ethernet models, feature vibration-resistant connectors for twisted pair cables or fiber-optic ports
Reduce costs for cabling – switches can be cascaded as often as required – permitting implementation of decentralized networks with short paths to the respective devices
Optimum conformity to standards – ensures maximum long-term viability, meaning that systems can be cost-effectively extended whenever necessary
Hirschmann Operating System - HiOS
Hirschmann HiOS Switch Software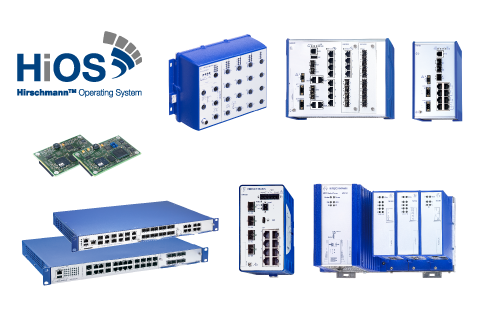 Security - comprehensive functionality to build a secure network foundation
Redundancy - multiple technologies to match industrial network topologies, including MRP, MSTP, PRP, HSR, DLR and VRRP
Future-proof - regular software updates, plus a brand-agnostic, built-in OPC UA server to bridge communication between all levels of automation
Real-time communication - free, embedded and easily configurable TSN functionality with no special hardware, software or knowledge required
IT/OT convergence - office and industrial management protocols to facilitate the integration of IT and OT network
Hirschmann Industrial HiVision Network Management Software
Hirschmann Industrial HiVision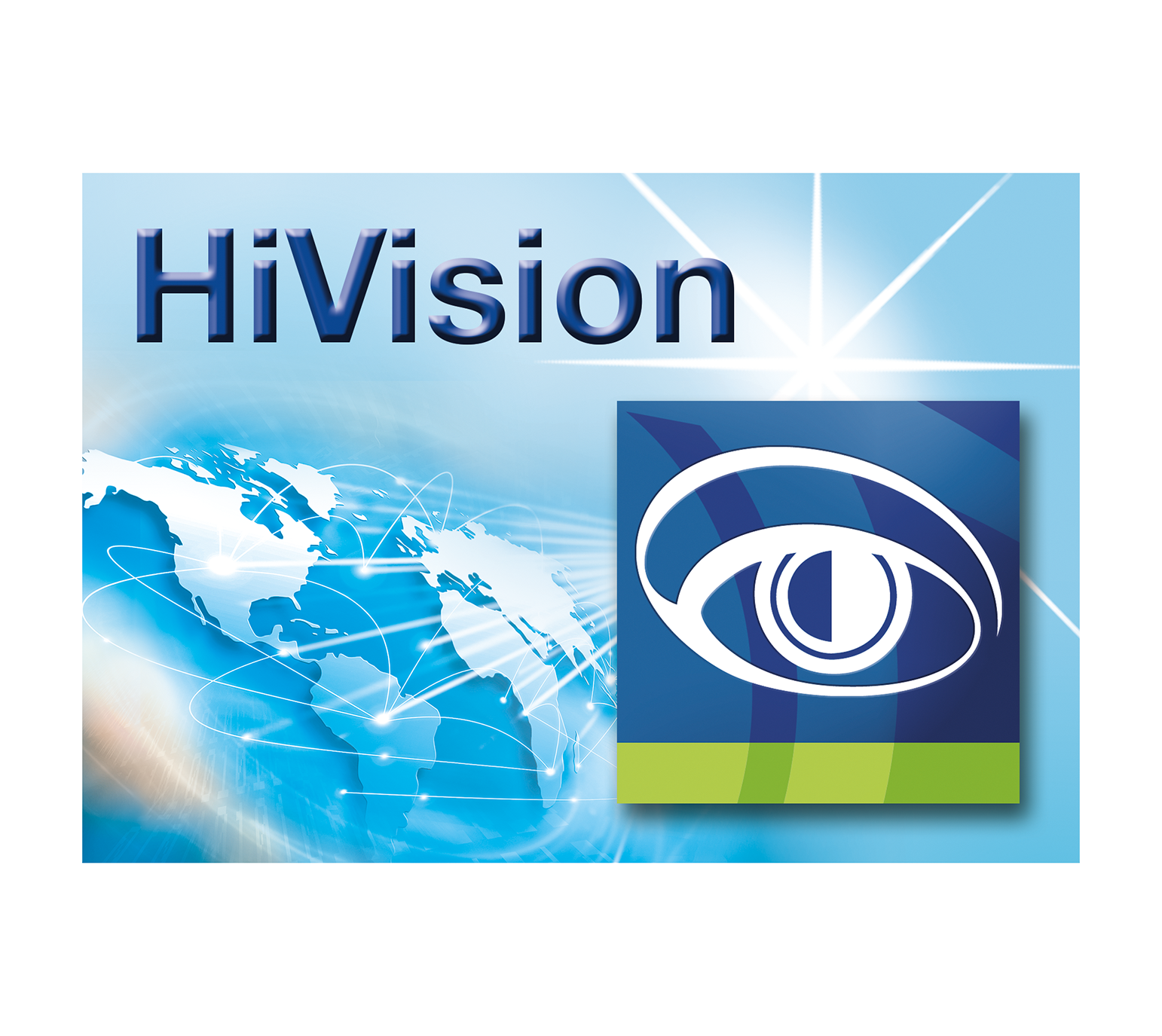 Actionable – obtain instant visibility of key performance indicators with the Network Dashboard, allowing timely remediation that improves uptime and security
Time saving – easily identify, map and configure all network infrastructure with MultiConfig, including SNMP-enabled devices from any manufacturer, even during live operation
Performance assured – download a free version of the software for your unlimited use to experience the benefits before you buy
The Transformation of Industrial Automation
Industrial automation markets are driven by the transition from Industry 3.0 to Industry 4.0. or the smart factory, one part of the Industrial Internet of Things (IIoT). This transition is commonly illustrated as a shift from the automation pyramid to the automation pillar.
The pyramid model, which industries have followed for several decades, strictly separates functional layers from the factory shop floor (the field level) up to the management systems at the top. Real time data communication is usually at the field level, where sensors and actuators are located, and between the field and controller levels.
The automation pillar in an IIoT (Industrie 4.0) production environment still has a field level on the factory shop floor, but the total number of sensors onthe field level is drastically higher to allow a much tighter analysis and control of the manufacturing functions.
In the automation pillar, the controller level disappears. Some of the control functions move to the field level as distributed control units, which are used for extremely fast and reliable reactions, such as for safety functions. Other control units move into the management level (factory backbone) as centralized control units ("Virtual PLC").
Virtual control functions or virtual programmable logic controllers (PLCs), hosted in the local automation cloud, interact directly with the production process through the connectivity layer. Virtualization of the PLCs provides maximum flexibility; they can be added and removed, and computing power can be allocated to wherever it's needed most. Applications in the factory backbone don't even need to be located physically close to the field-level applications. They can be located anywhere: in the IT department or even in a data center far from the factory, depending on the maximum end-to-end latency (delay) the applications allow. This flexibility in the control processes translates into flexibility in the production process.
Between the field level and factory backbone is a connectivity level. Both the field level and the connectivity level require high-speed, low-latency network performance. In addition, the connectivity layer carries lower-priority background traffic in a way that must not slow down the time-critical traffic. This is where TSN comes in.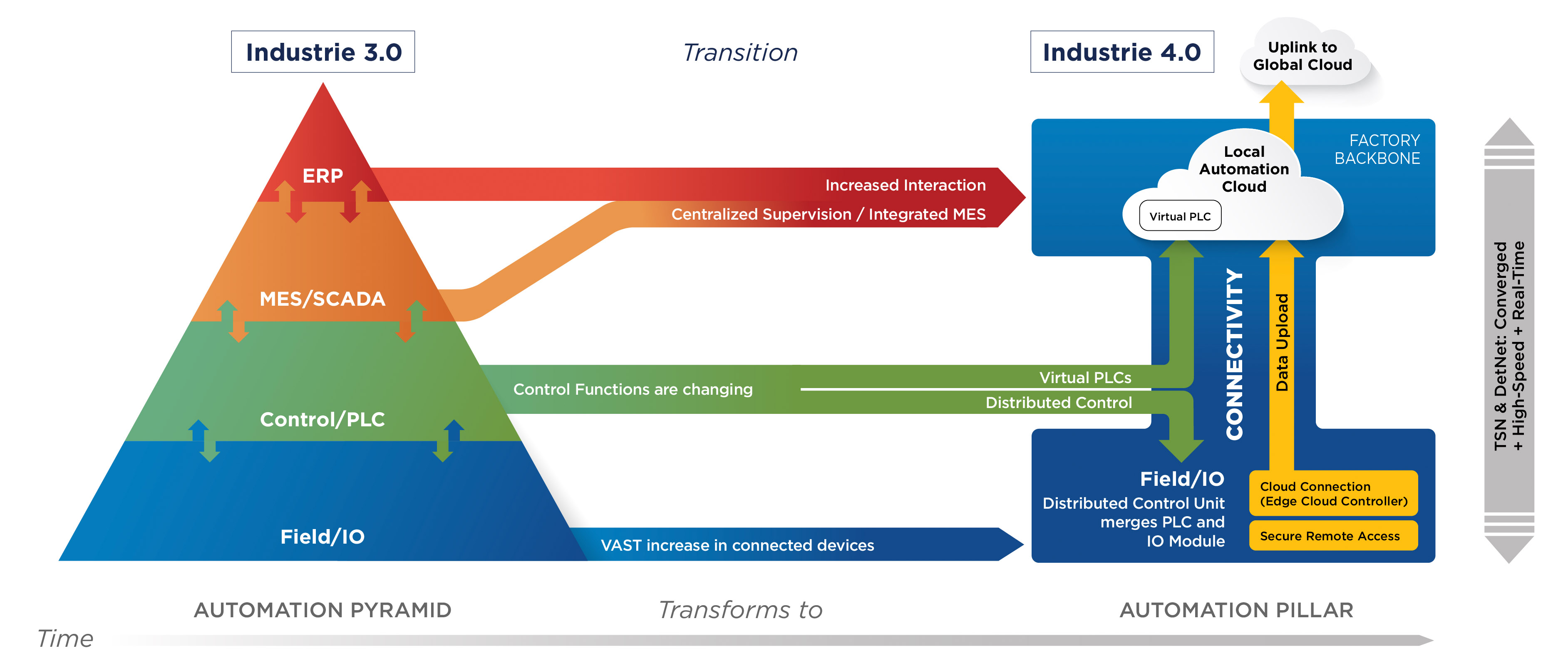 FIGURE: Moving from the automation pyramid to the automation pillar.

Recognizing the Need for TSN in the IIoT Environment
The connectivity layer in the automation pillar can be considered as the information superhighway between the factory backbone and the field layer. Traffic consists of mission-critical data and less urgent data. The connectivity layer needs to get all traffic where it's going, but mission-critical data is urgent; it needs to reach its destination on time. When building a network to carry both urgent and non-urgent traffic, you have four options:
Use TSN, which enables urgent and less urgent data to share the network connection, while preventing less urgent traffic from hindering the flow of the more urgent traffic.
Build separate networks for the different applications — a high-cost option.
Massively oversize the network infrastructure, a widely used but extremely expensive approach called bandwidth overprovisioning.
Live with the traffic delays in mission-critical data, which usually isn't a viable option.
Of these four options, the clear choice is the first option — use TSN.
TSN – A New Evolution in Mission-Critical Networking
In highly automated systems, real-time communication is essential and sometimes vital. Imagine a self-driving car hesitating to brake for a pedestrian in its path or robots on an assembly line receiving delayed instructions from the computer that's synchronizing their movements.
Several real-time communication technologies, including EtherCAT, PROFINET IRT, and Sercos III, are used to ensure timely communications, but they have compatibility issues and offer limited, if any, support for future enhancements such as increased bandwidth.
Time-sensitive networking overcomes these limitations to provide the following three essentials:
Dependable real-time communication
High bandwidth to accommodate the vast amount of sensor and background data that flows across automation networks
Backward compatibility to Ethernet devices
TSN Future-Proof Ethernet Networks
TSN takes IEEE* 802 Ethernet to the next level to address the requirements from today's and future automation networks. TSN offers unprecedented low end-to-end latency, as well as frame delivery precision with very low jitter that goes beyond anything that was ever possible with standardized IEEE 802.1 technology. Standardization in IEEE 802.1 and IEEE 802.3 ensures interoperability between different vendors, a broad market scope, scalability with future Ethernet speed increases and investment security.
* Institute of Electrical and Electronics Engineers
Since the establishment of the Field Level Communications (FLC) initiative in the OPC Foundation in November 2018, it has been clear: The technology combination of OPC UA and IEEE TSN as a vendor-neutral communication technology enjoys broad support not only on paper, but also in technical implementation. Hirschmann, part of the Belden Group, has supported this development from the very beginning.
Hirschmann is a pioneer in TSN Industrial Ethernet and is constantly re-de fining the limits of the technology.
Hirschmann excels in time synchronization. Hirschmann Switches are used in the most demanding applications that require precise timing.
Hirschmann network management software solutions enable the conflguration and operation of modern lloT networks.
In factory automation, network convergence enables distributed real-time control; large machinery and numerous robots can interact with each other more precisely and flexibly than previously possible. Organizations can enable applications, such as predictive maintenance, that require the analysis of substantial amounts of sensor data. A converged network from cloud to sensor also allows secure remote access from the Internet to the production machinery to perform maintenance and other tasks remotely.
Modern automobiles are equipped with a massively increasing number of on-board electronic control units to cover novel functionality, such as autonomous driving. Increased functionality has driven even greater demand for physical connectivity and communication bandwidth.
Automotive bus systems, including FlexRay, Controller Area Network (CAN), and Media Oriented Systems Transport (MOST), struggle to keep up with this demand. They all rely on dedicated physical cabling, which adds complexity and weight. The additional weight reduces fuel economy and performance.
The main use case for in-vehicle automotive car and truck networks is around the convergence and replacement of the many different in-vehicle communication busses with deterministic Ethernet. The reason behind this is the weight and complexity of the cable harness in a modern automobile.
TSN enables the convergence and replacement of many different in-vehicle communication busses to form a unified connectivity layer.
Ethernet has not yet replaced many of these bus systems, mainly because Ethernet cabling did not meet the electromagnetic immunity requirements of the in-vehicle car use case, but this has changed: The IEEE 802.3 working group has specified several physical layer chips (PHYs) that can meet these requirements. The introduction of PHYs has opened up the in-vehicle car market to Ethernet and TSN.
TSN, with its capability to merge traffic of different priorities, feedback-free, to a single cable, is ideally suited as an in-vehicle car backbone communication technology.
Car makers can use TSN in different ways depending on their architecture. For some manufacturers, TSN connects only the different application domains inside the vehicle, such as drive train, body control, and passenger entertainment, attaching to each domain via a gateway. Inside each domain, different technologies such as MOST or FlexRay are used.
In other cases, TSN is also used within the individual application domains and replaces the in-vehicle car bus network altogether. Some manufacturers are already stating that eventually, TSN will replace all in-vehicle bus systems, with the exception of diagnostic CAN.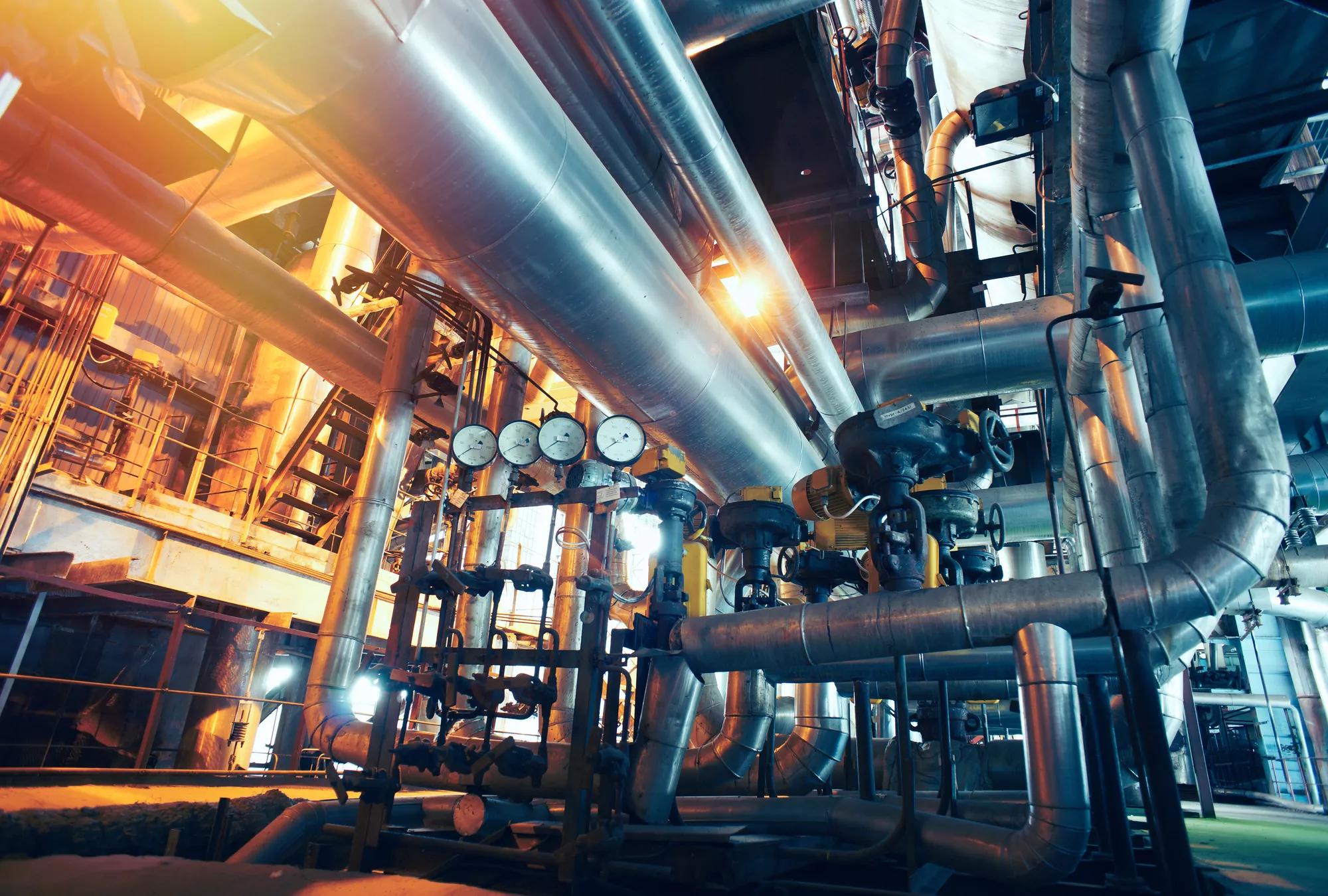 In energy automation, for example, in electrical substations, TSN can be used to allow for time-critical data, such as sampled values from voltage and current, to travel through the network to the electrical protection equipment. TSN can also be used to improve the performance of important event notifications, Generic Object- Oriented Substation Events (GOOSE), when the GOOSE protocol uses the same network infrastructure used, for example, for sensor data or network surveillance.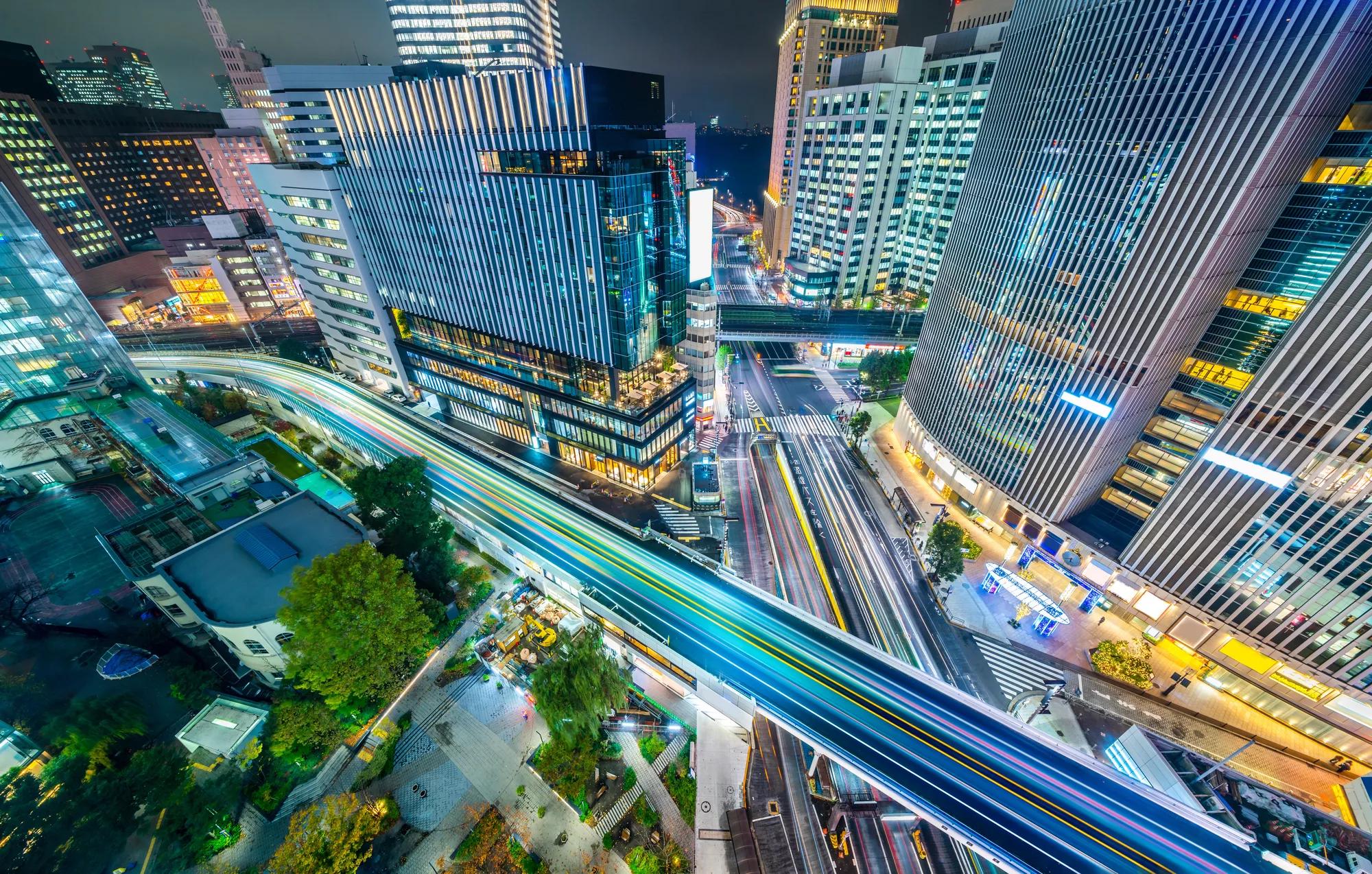 In transportation — for example, on train networks — convenience applications such as passenger entertainment can share a network with other applications such as passenger information or control functions that are not safety relevant. In turn, safety functions can be combined with other control functions on dedicated control networks.
Get inspired by these useful FAQs
What TSN stands for?
TSN (Time Sensitive Networking) is a collection of standards that enables deterministic messaging over standard Ethernet networks. As defined by the Institute of Electrical and Electronics Engineers (IEEE), TSN involves a form of network traffic management to ensure non-negotiable time frames for end-to-end transmission latencies.
What is the difference between latency and jitter?
Latency = The time it takes data to travel from point A to point B
Jitter = Any variation in latency
For example, suppose you have to make it to an appointment at a specific time. You go online, map the route, and find out that you need 30 minutes to drive there. You type the destination into your smartphone's GPS app, and it gives the same estimate: 30 minutes. In fact, you've driven there before, and it has always taken you 30 minutes. That's latency.
Thirty minutes before your appointment, you hop in your car and start driving to your appointment. Ten minutes later, you're stuck in traffic. You have no idea how long the delay will be. That's jitter.
What is OPC?
OPC is the interoperability standard for the secure and reliable exchange of data in the industrial automation space and in other industries. It is platform independent and ensures the seamless flow of information among devices from multiple vendors. The OPC Foundation is responsible for the development and maintenance of this standard.
The OPC standard is a series of specifications developed by industry vendors, end-users and software developers. These specifications define the interface between Clients and Servers, as well as Servers and Servers, including access to real-time data, monitoring of alarms and events, access to historical data and other applications.
What is the difference between OPC and OPC UA?
The OPC Unified Architecture (UA), released in 2008, is a platform independent service-oriented architecture that integrates all the functionality of the individual OPC Classic specifications into one extensible framework.
This multi-layered approach accomplishes the original design specification goals of:
Functional equivalence: all COM OPC Classic specifications are mapped to UA
Platform independence: from an embedded micro-controller to cloud-based infrastructure
Secure: encryption, authentication, and auditing
Extensible: ability to add new features without affecting existing applications
Comprehensive information modeling: for defining complex information
What are the main advantages of switching to OPC UA over TSN?
By using open and standard technologies like OPC UA and TSN in combination, the industrial automation market can avoid the danger that fieldbus providers simply add new layers of proprietary technology on top of TSN. OPC UA over TSN fulfils all of the strict requirements from industrial applications, while delivering all of the flexibility and interoperability known from enterprise IT:
Fully open, standard and interoperable communication
Precise timing and guaranteed delivery for critical messages
Critical and non-critical traffic converged on one network transparent to the user
Automated and dynamic network configuration based on application requirements
Ubiquitous, connection from sensors to the cloud without gateways
Backward and forward compatibility, integration of existing Ethernet devices