Customer Innovation Center (CIC)
We design and validate customized network solutions that make your digital journey simpler, smarter & more secure.
We build the foundation for operational efficiency leveraging your real-time data
Defining the roadmap for your digitization journey
Being able to fully utilize data analytics and insights separates market leaders from followers. At Belden, we help our customers face this challenge by building a digital foundation to unleash the power of their real-time OT data. With our Customer Innovation Center™, we take the burden away from you by designing, developing, and validating sustainable and secure network solutions tailored to the complexity of your unique business needs.
Building a world of possibilities with the Customer Innovation Center™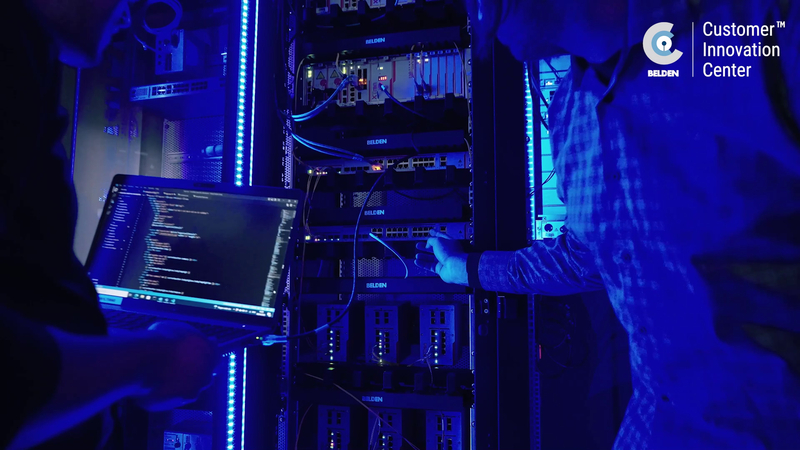 Our Validation Lab is where state-of-the-art technology and expertise meet to develop, customize and validate the best solution, reducing customers' risk.
We tailor your solution from the ground up to adapt to each unique business need.
Your network's home-away-from-home: our Validation Lab capabilities can be deployed both within the Customer Innovation CenterTM and directly at the customer's premises.
The Customer Innovation CenterTM offers a hands-on experience of our solutions, with the opportunity to customize them in our Proof-of-Concept room and validate them in our Validation Lab.
The possibilities are endless: we bring the online and offline worlds together to foster innovation through our collaborative rooms and training spaces.
Ready to start a project?
Our experts are ready to guide you step-by-step in your digitization journey by designing and validating the best solution for your needs.