Case Study
Forsyth County Schools Meet Increasing Demand for Online Access with Belden
02.25.2018
Forsyth County Schools in Forsyth, GA serve over 48,000 students and employ more than 5,000 staff. As one of the nation's fastest growing communities, Forsyth draws highly motivated students from all over the world to its classrooms.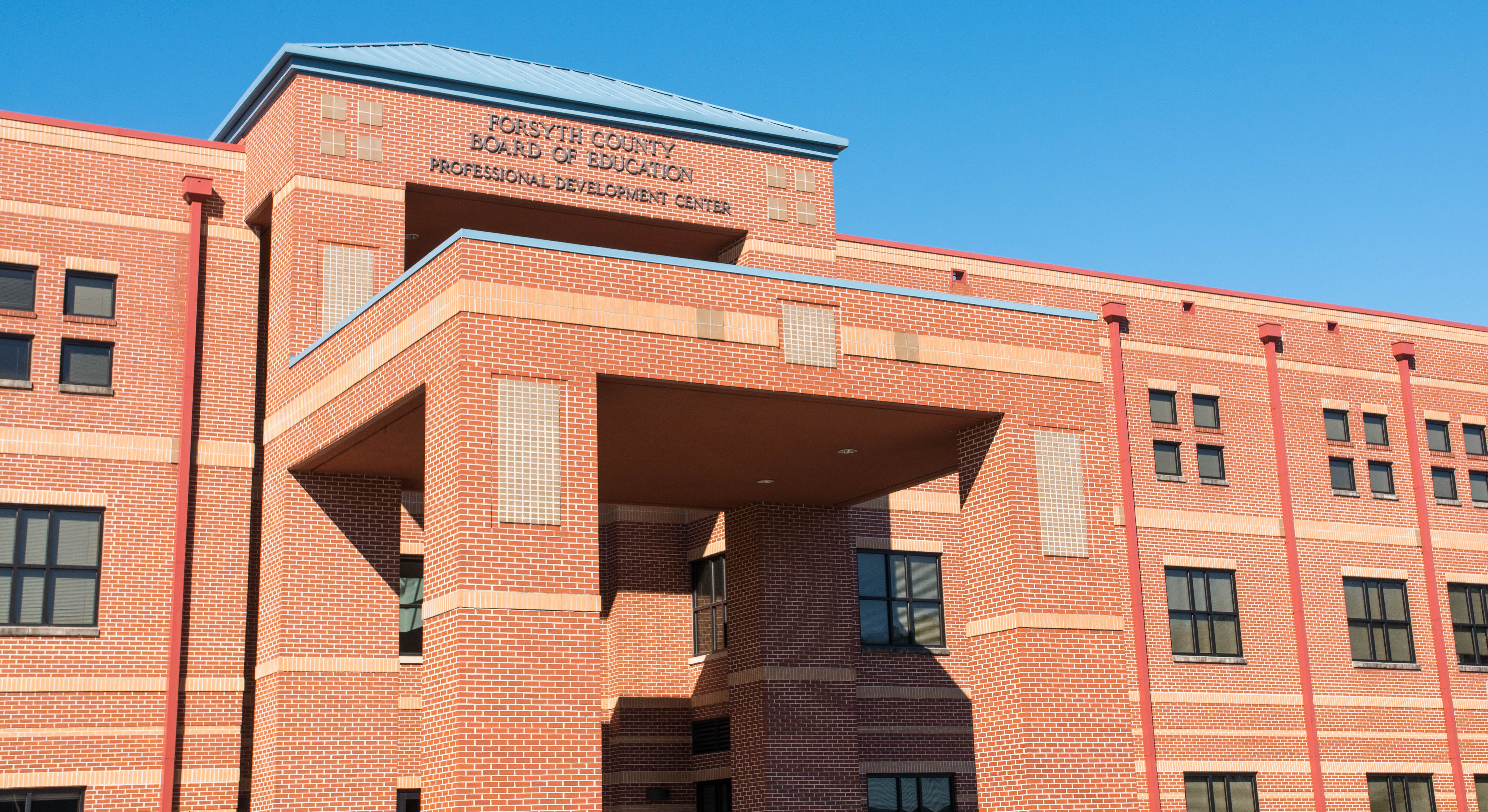 The county's Technology Services department is responsible for deploying technology to increase productivity, encourage learning leadership and expand access to resources. To achieve their mission, the team supports:
27,000 student Chromebooks
5,000 teacher laptops
57,000 personal devices
360 physical and virtual servers
4,474 wireless access points
1,300 network switches
Challenge & Requirements
To support future learning, the county prioritized an upgrade to their cabling infrastructure, switches and wireless access points (WAP) to support smart classrooms.
TESTIMONIAL COMPONENT HERE:
"The county understood the importance of designing classrooms for the future, and the fact that we can't have holes or gaps in our wireless coverage. We put more cable in our classrooms to create a better wireless performance—cable that we could pull now and that would last us 20 years or longer." -Tim Fleming, Director, Technology Services, Forsyth County Schools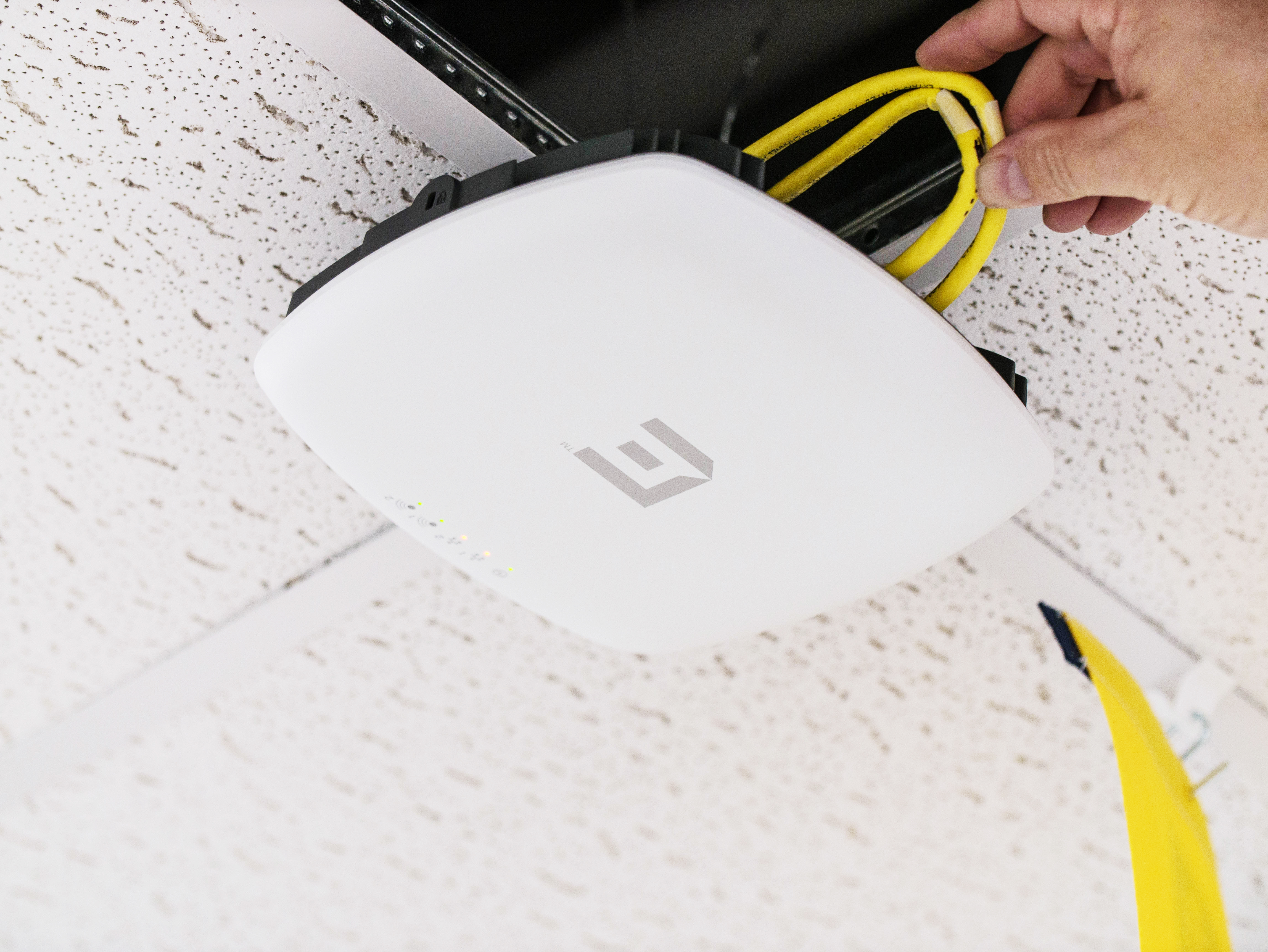 A more robust wireless network was needed given the district's rapidly increasing need for wireless networking. For performance improvement and redundancy purposes, the new design would include two drops in each classroom with pairs being logically bonded to provide an aggregate of 2 Gbps to each WAP.
The district was seeking a warrantied solution that would be fully tested and certified, scale with their needs, meet their budget and support easy installation.
Additionally, to meet the county's student testing period, the project had to start well in advance. Logistics for such a large installation could potentially be difficult without the right cabling solution and installer. Cabling and connectivity products had to available in large quantities and certified installers needed to work with within scheduling restrictions and pull cable on weekends or evenings.
Solution
Belden 10GXS Cat 6A cable was used to establish two drops in each classroom across the district. For redundancy, two cables were pulled leaving a backup switch operational should one fail. TechOptics, the certified installer, was trained to quickly and efficiently pull cable completing ~40 schools in record time.
For Cat 5e through 6A connections, the team used Belden's REVConnect Connectivity System to expedite installation, limit rework and retesting, and avoid field failures. Color-coded cables matching the district's labeling schema were installed to differentiate wireless cables from cable drops. In future, REVConnect will save district technicians time by presenting easier ways to address issues including easy drop repairs.
Belden patch panels and cords were also used throughout the re-cabling project. By using PoE switches, PoE injectors for phone and wireless access points were eliminated, saving on installation.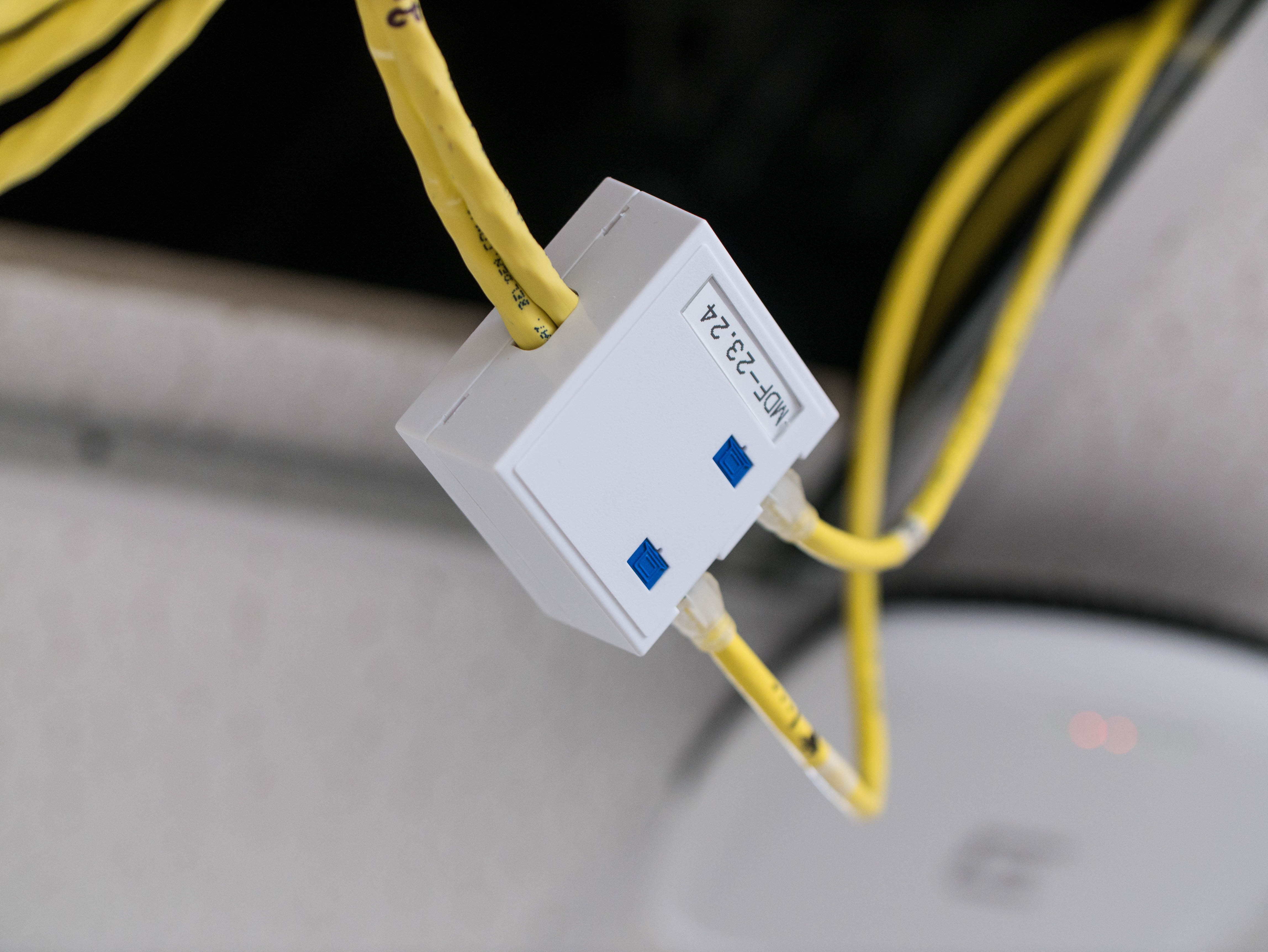 Results
The Forsyth County district has a cabling infrastructure supporting two 10G networks running to every single school.
"On any given day, 86,000 unique devices access our wireless network. We've also eliminated any concerns tied to limited numbers of computers in our classrooms—it's now unlimited and everyone has access. With these systems in place, we're focused on building for the future." -Tim Fleming, Director, Technology Services, Forsyth County Schools
As the amount of classroom throughput increases, the district will be ready to handle it. Even with 5G, 7G or 10G access points, the cabling infrastructure will continue to perform without issue. With REVConnect, the district can service its own changes and continue to save over time.