Sports & Entertainment Smart District Solutions
Connecting the fan experience now and into the future
The market leader in sports and entertainment smart district solutions
No matter the size of your operation, the needs are the same: maximizing new revenue streams while enriching the fan experience with live-action replay, integrated graphics, second screen publishing to mobile, automated multiformat content production, remote or local production and advertising throughout your smart stadium/venue district.
We've got you covered with solutions that will generate excitement in-house, at home and improve your bottom line.
Ready to start a project?
Products designed to work together for optimal performance & a seamless deployment workflow.
---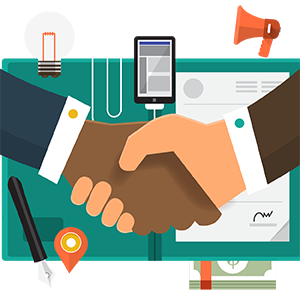 One hand to shake
Belden has everything you need to create an intelligent infrastructure. To provide time and cost savings, we'll help you coordinate your project from start to finish, find a consultant and choose a contractor. Simplify project management with a single infrastructure partner.
---

Customization
Can't find a solution that offers you what you need? Belden can provide specialized products created for your specific stadium or venue application. We've helped our customers create solutions to simplify cable deployment and make moves, adds and changes fast and easy.
---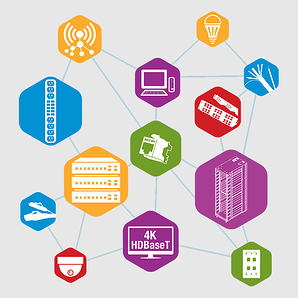 Innovation & wide selection
We know that you're constantly innovating as you strive to keep guests satisfied. As technology changes, we design effective, efficient cabling and connectivity to help you find new ways to support the applications and devices that keep your facility running.

Belden's complete, end-to-end infrastructure solutions (including racks, cable and connectivity) are designed to accommodate entertainment facilities large and small – new or decades old – and all the upcoming technologies and future-forward applications headed their way.
---
We're ready to collaborate with you on your project every step of the way:
RESEARCH: Our dedicated stadiums and venues team supports your architect and design teams from the start. We'll find you the right technology consultants, so you get what you need to succeed.
EVALUATE: Belden will educate and inform your project consultants, giving them full access to our technical experts. Our tools and resources provide valuable information whenever and wherever you need it.
SPECIFY: If your application is unique, Belden will work with your technology teams to provide quality, custom solutions. Belden's PartnerAlliance program connects you with certified installation contractors anywhere in the world.
PROCURE: Belden offers special project pricing globally, and, when it comes to material supply and logistics, our products are stocked by our distribution partners and available worldwide, guaranteeing that you get the solutions you need—when you need them.
INSTALL: To ensure your solution is deployed properly, we'll conduct site and performance audits, providing warranty test results so you know exactly where you stand. Our one-of-a-kind 25-year warranties future proof your investments.
USE: Because day two is just as critical as the initial install, our team stays in touch even after project completion to address any questions or challenges that arise after you open your doors.
UPGRADE: Belden's ongoing research and development keeps us ahead of technology changes. As the future unfolds, we'll share our expertise to inform and educate you on recent emerging trends.