Our History
For more than 100 years, Belden has been a leader in the design and manufacturing of insulated wire, cable and related products. Since then, Belden has transformed itself from a cable company to a signal transmission solutions provider with a complete product portfolio including cable, connectivity and networking products.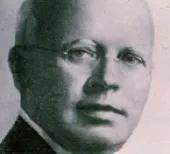 1902
The company is founded by Joseph C. Belden in Chicago, Illinois.
1905
The first major breakthrough for Belden occurs in 1905 when, after much experimental work, "Beldenamel" insulation is created. This flexible enamel insulation would provide the foundation for Belden's early success.
1910
Belden moves to larger quarters in Chicago and adds rubber insulated wire to its product line.
1927
The invention of the soft rubber plug by a Belden engineer leads to further expansion.
---
1928
A new plant—designed especially for manufacturing electrical wire—opens its doors in Richmond, Indiana.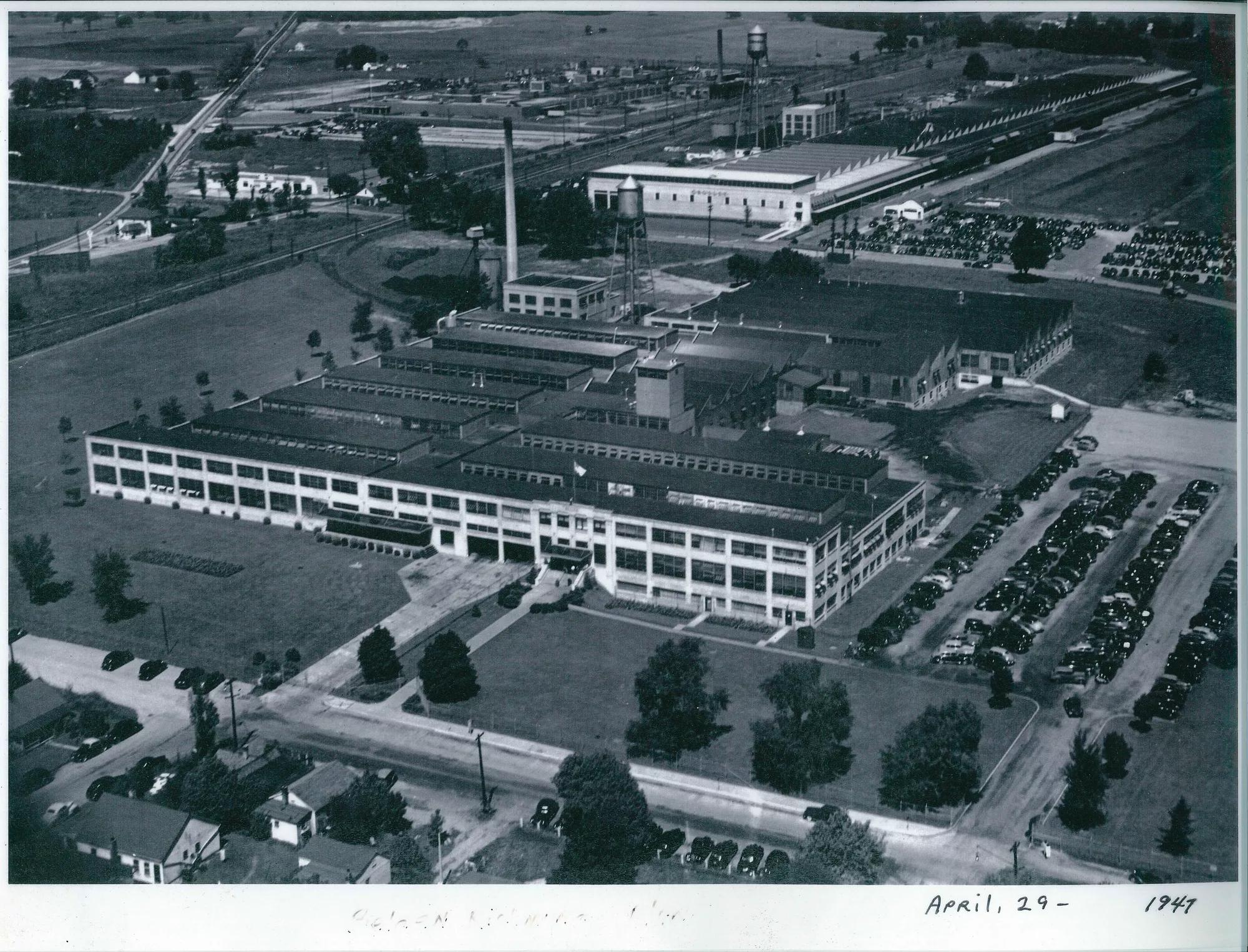 1941 - 1960
During World War II, and the decade and a half of growth that follows, a number of buildings are added to the Richmond Plant to allow for expansion. Wire mill operations are transferred from Chicago to Richmond to make the Richmond plant completely independent and self-sufficient. At nearly 700,000 square feet, this would be Belden's largest manufacturing facility for more than 70 years.
---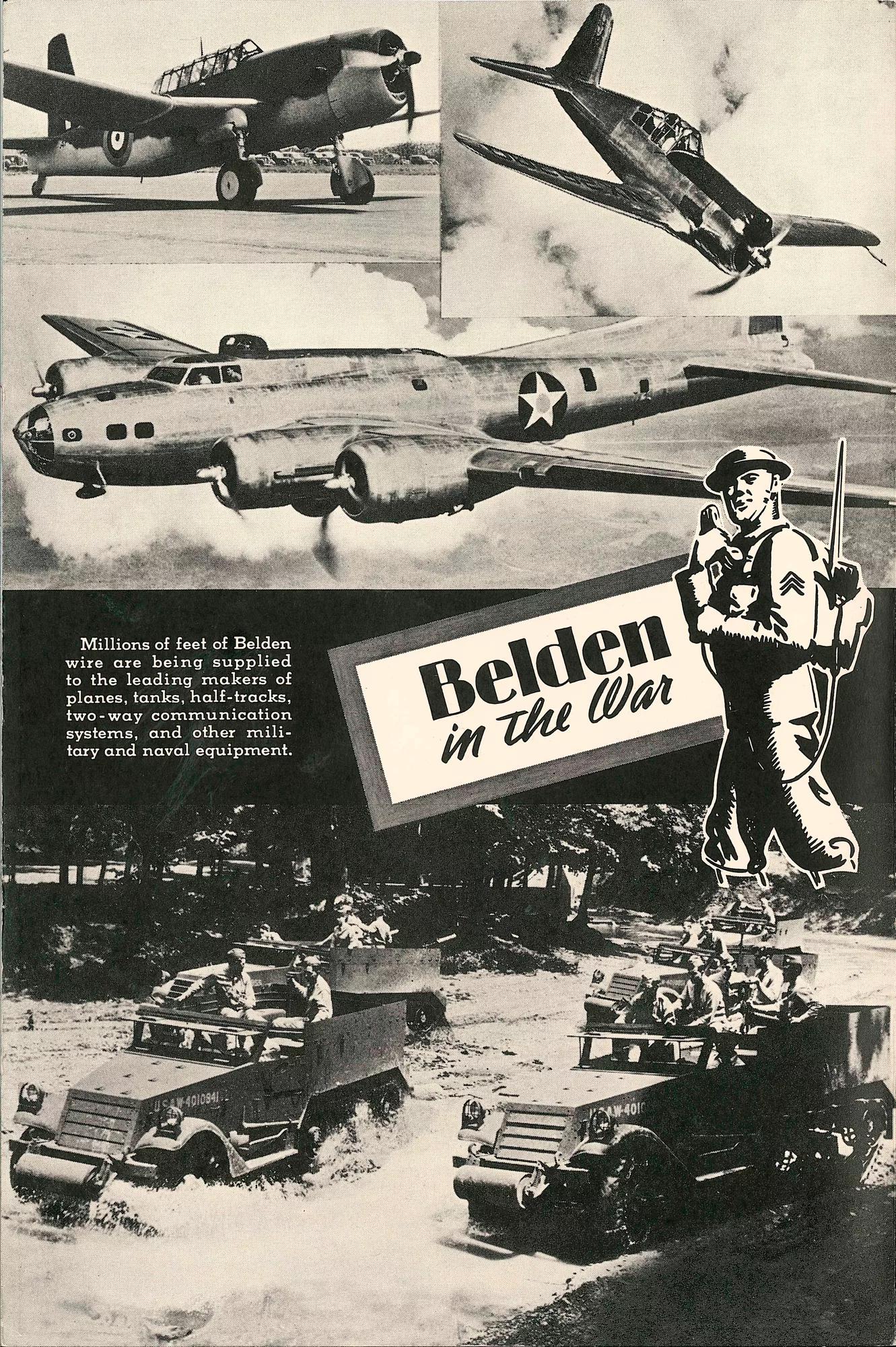 1942
Belden shifts its manufacturing to exclusive support of the war effort. Its products are used in tanks, airplanes, mobile radios, submarines, ships, jeeps and a variety of other military machinery.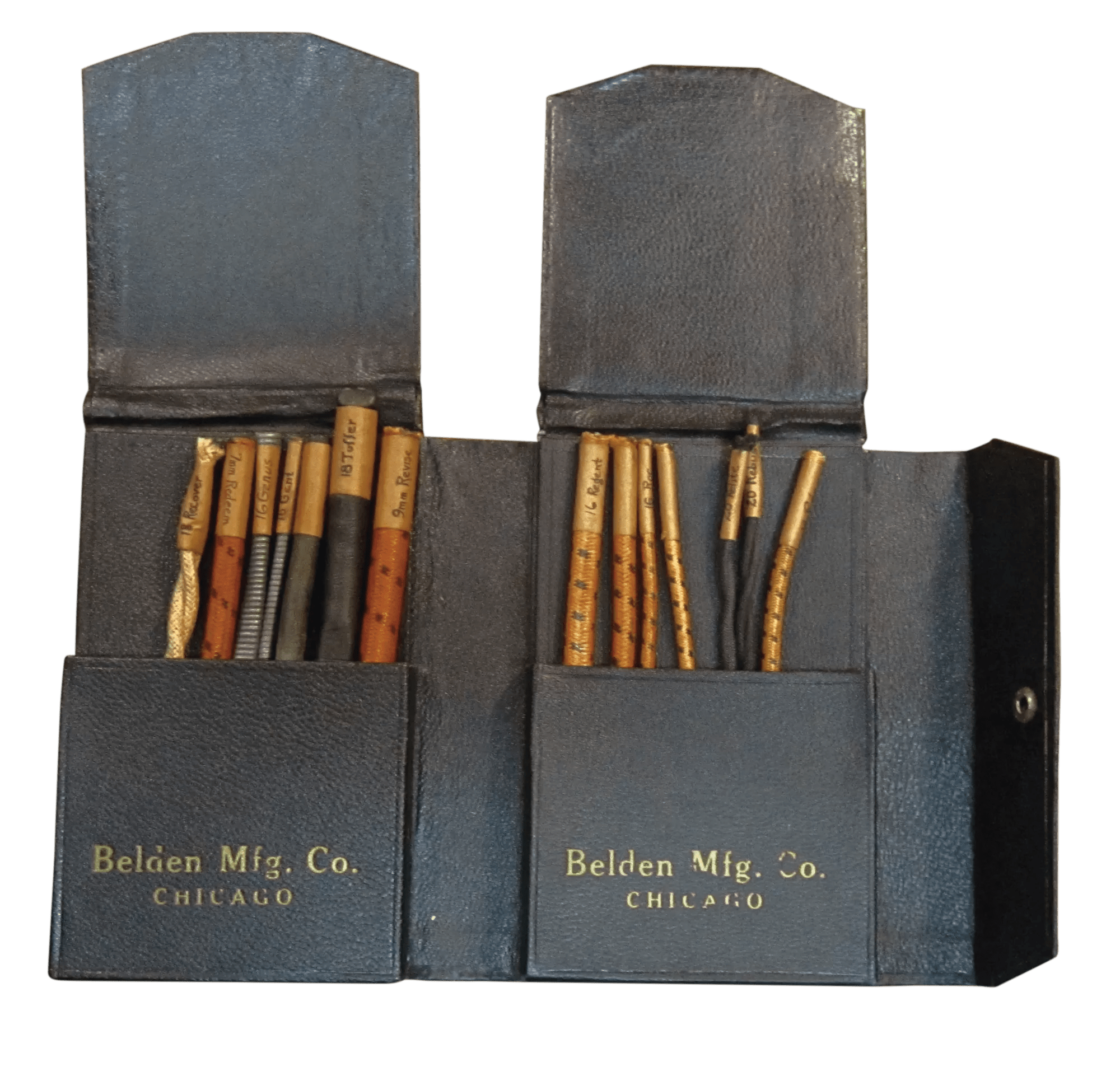 1945 - 1980
After World War II, Belden begins to establish its clear leadership in wire and cable technology through research, engineering, and product development. The company becomes one of the first wire producers to apply plastic insulations to wire and cable and seeks out market niches that require sophisticated and high quality products, adding value in insulation, cabling, shielding and jacketing.
1980
The Company moves to its new headquarters located south of Richmond, Indiana. Belden merges with Crouse-Hinds Company, a highly regarded manufacturer of electrical products located in Syracuse, New York.
---
1981
Cooper Industries, headquartered in Houston, Texas, acquires the combined entity of Belden and Crouse-Hinds.
1993 - 2003
Belden once again becomes an independent publicly held entity, establishing corporate offices in St. Louis, Missouri.
Belden pursues a growth strategy. Through acquisitions and organic growth, Belden's revenues grow from under $400 million in 1993 to more than $1.1 billion in 2000.
---

1997
Belden acquires Alpha Wire, a leader in hazard-matched, purpose-built wire and cable products.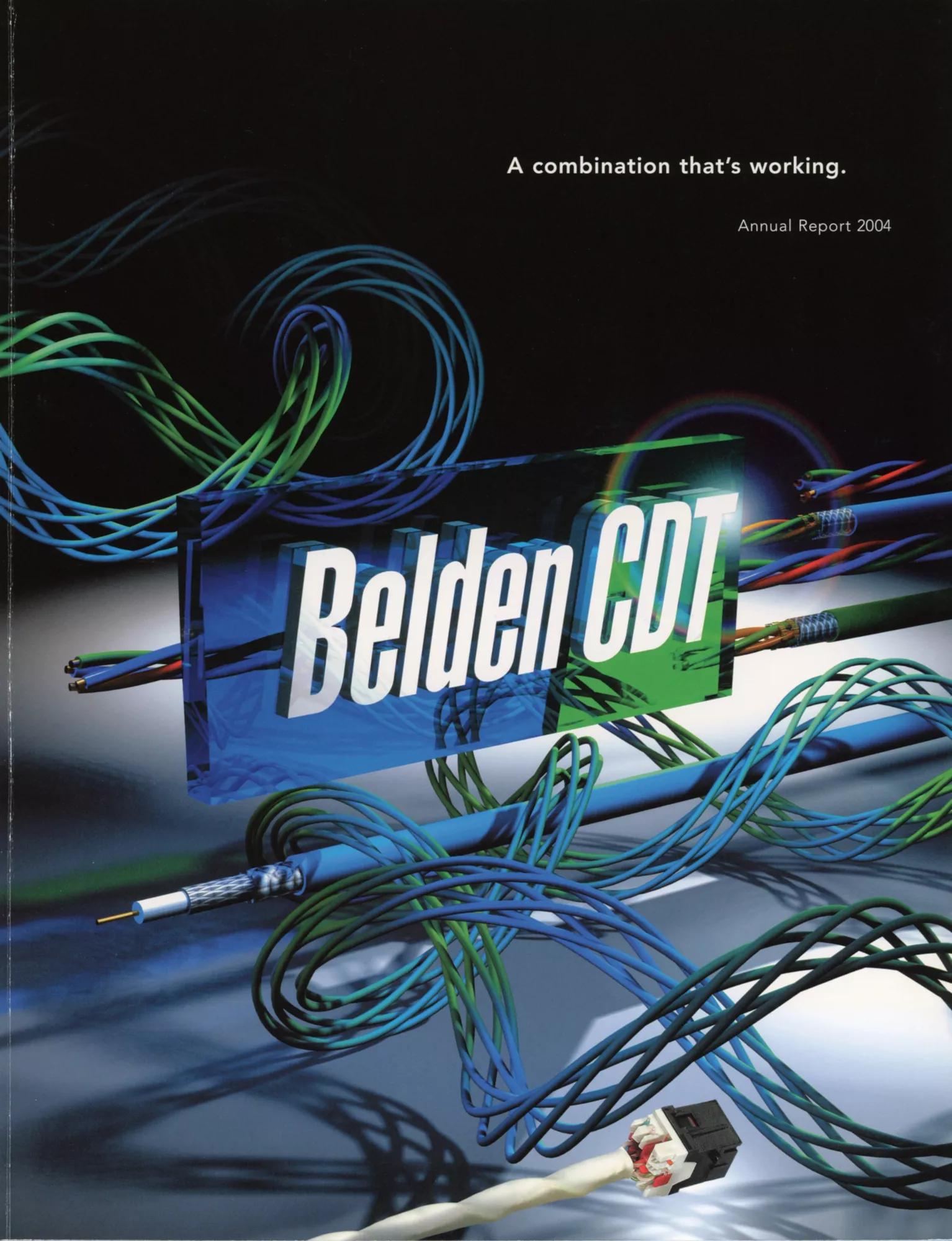 2004
Belden merges with Cable Design Technologies Corporation (CDT). CDT was incorporated on May 18, 1988 with its headquarters located in Pittsburgh, Pennsylvania. Some of its operating companies, however, were more than 100 years old. In 1985, CDT's predecessor company, Intercole, Inc., a Company traded on the American Stock Exchange, was acquired by the Northern Group, which subsequently took it private. In 1988, the Company underwent a recapitalization pursuant to which Golder, Thoma, Cressey Fund II purchased a controlling interest in the Company, with the Northern Group retaining a smaller interest. From 1988 to 2004, acquisitions were an important part of CDT's growth strategy.
---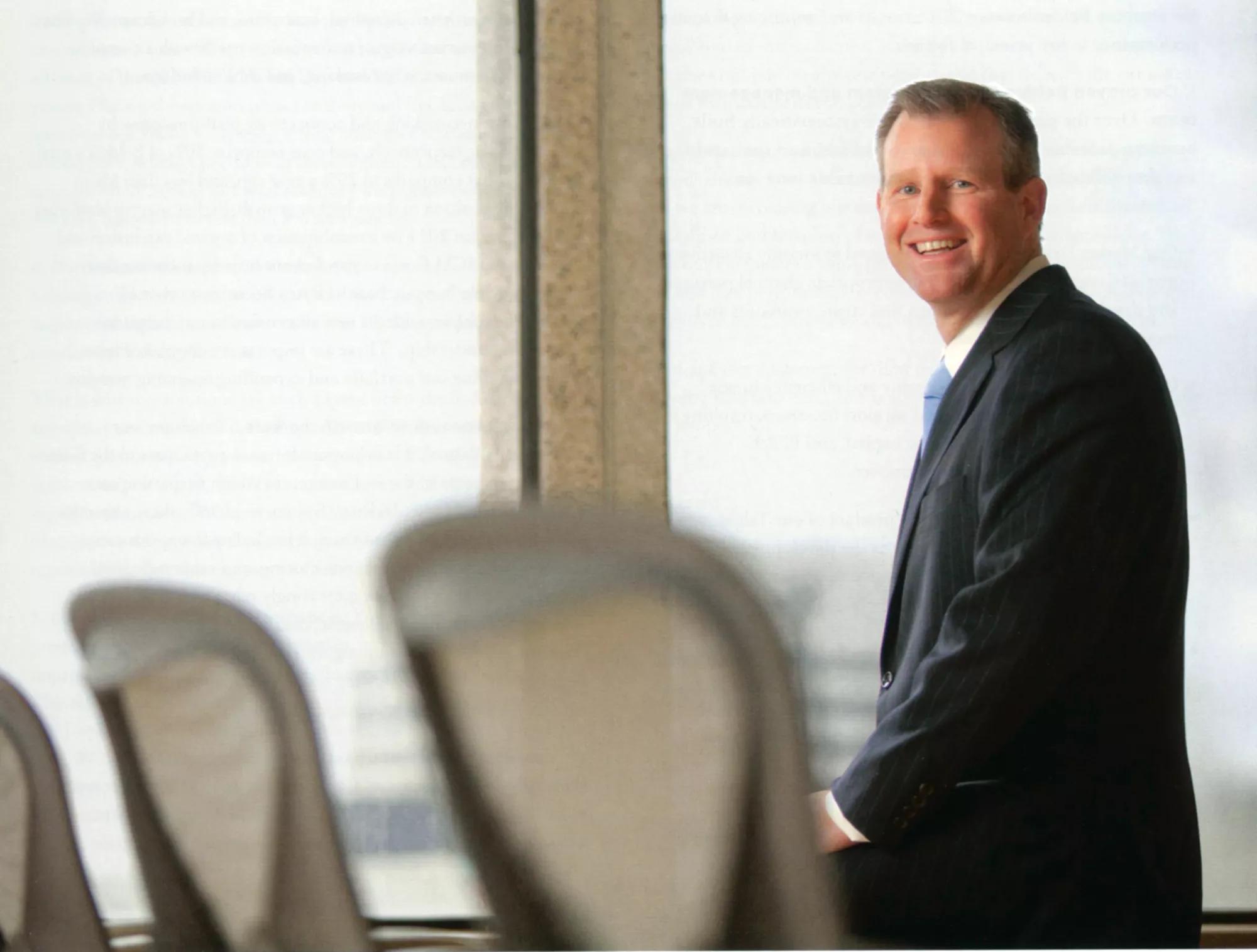 2005
John Stroup is named President and CEO.
---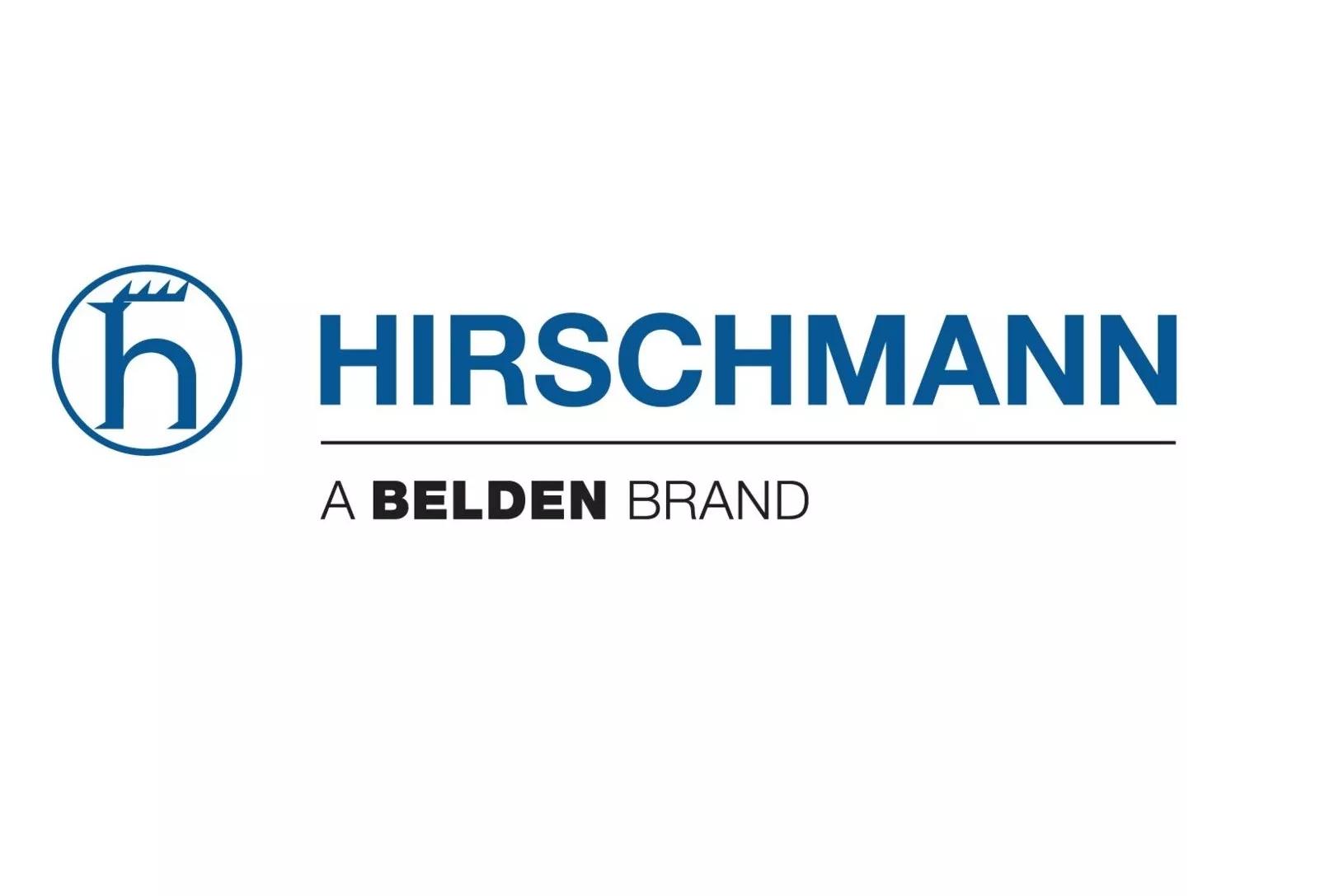 2007
Belden acquires leading industrial networking brand, Hirschmann, to expand its product portfolio of industrial automation and networking systems as well as Lumberg Automation, maker of connectors for the industrial automation space to complete an end-to-end industrial Ethernet product offering.

---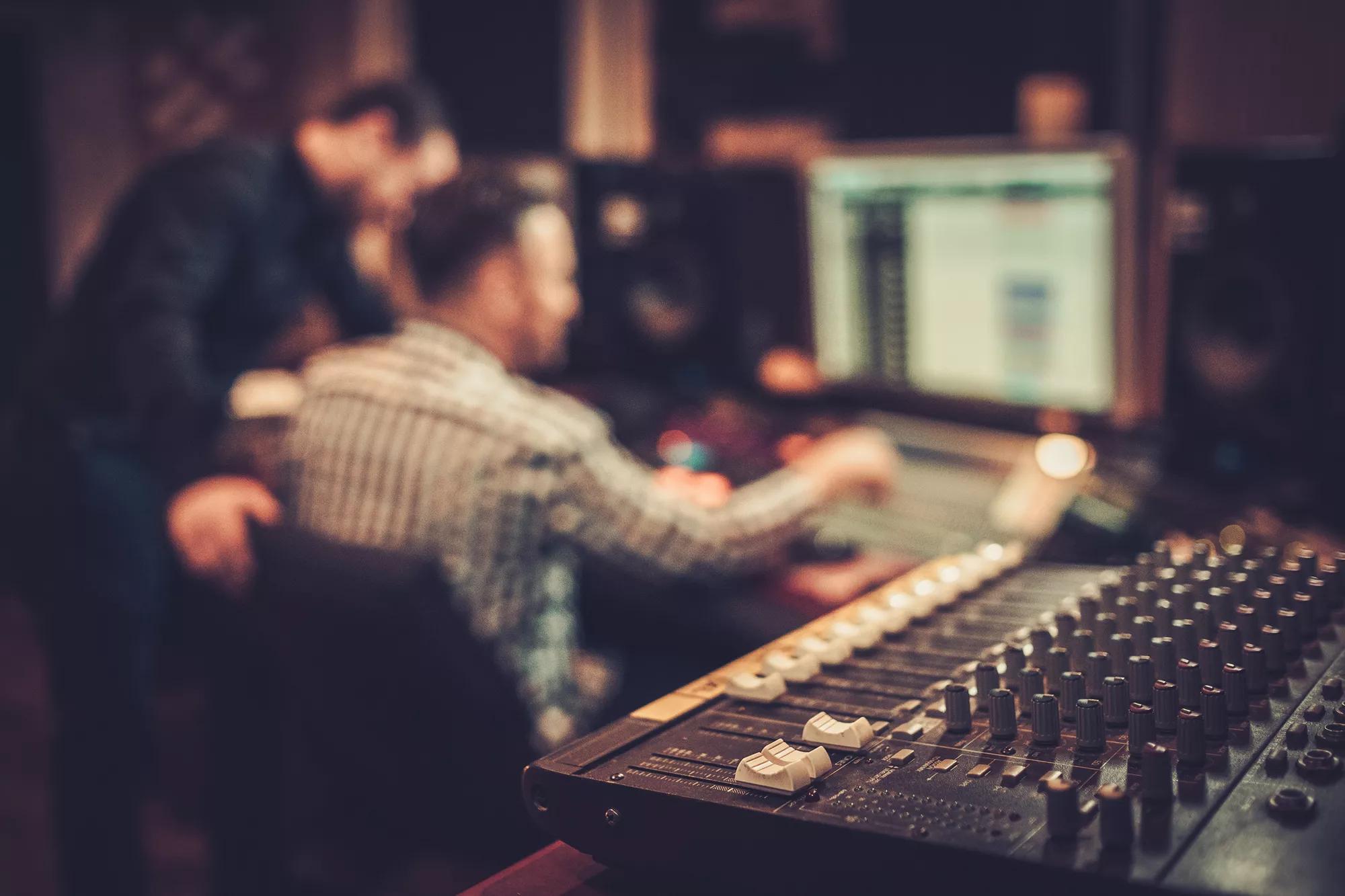 2009
Telecast Fiber Systems, a major player in the broadcast industry, joins the Belden family of brands.
2010
Belden acquires industrial networking products manufacturer, GarrettCom, to complement the networking product portfolio.
Belden purchases Thomas & Betts Corporation's communications products business, expanding Belden's coax connectivity solutions offerings.
---
2011
Belden expands its presence in South America with the acquisition of Poliron, a leading Brazilian cable company (later divested in 2021).

Belden acquires SCADA, a security solutions provider, and Byres Security, makers of the Tofino brand industrial security solutions.
---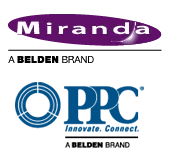 2012
Belden acquires Miranda Technologies, a worldwide provider of hardware and software solutions for the broadcast television, cable, satellite and IPTV industries.
PPC, a leading developer and manufacturer of connectivity solutions for the broadband service provider market, joins the Belden family.
---
2013
Belden opens its new Customer Collaboration Center in Indianapolis, Indiana. The Collaboration Center gives customers the opportunity to interact with products and build a customized solution to meet their specific needs.
Belden introduces its one-of-a-kind Certified Industrial Network Program to certify entire industrial networks, providing peace-of-mind and minimizing downtime through enhanced warranties and dedicated customer support.
Miranda adds Telecast Fiber Systems to its product line, combining the two brands.
---

2014
Belden acquires Grass Valley, an industry leading manufacturer of innovative end-to-end broadcast solutions that empower creativity and simplify the way content is produced and delivered across multiple platforms. Miranda Technologies is merged into Grass Valley at this time; both are divested in 2020.

Belden acquires ProSoft Technology, a worldwide company specializing in the development of industrial communication solutions for automation and control applications. ProSoft Technology provides and develops over 400 communication interface modules supporting more than 60 different protocols. These include in-chassis interfaces compatible with the large automation suppliers' controllers, as well as protocol gateways and industrial wireless solutions.
---
2015
Belden acquires Tripwire, a leading provider of advanced threat, security and compliance solutions that enable enterprises, service providers and government agencies to confidently detect, prevent and respond to cybersecurity threats (later divested in 2022).
---

2017
Belden acquires Thinklogical, a manufacturer of secure, high-performance keyboard, video & mouse (KVM) signal extension and matrix switching solutions.
---
2018
Belden acquires Snell Advanced Media Limited, a UK-based broadcast solutions company that is subsequently integrated into Belden's Grass Valley operations.
Belden acquires fiber provider, Net-Tech Technology (NT2), adding a range of innovative optical passive process to supplement PPC's fiber business.
---
2019
Belden acquires Opterna, an international fiber optics solutions business that is managed alongside PPC Broadband.
2020
Roel Vestjens named President & Chief Executive Officer of Belden.
---
2021
Belden acquires OTN Systems, one of the industry's leading providers of automation networking infrastructure solutions.
---
2022
Belden acquires macmon secure GmbH, a leading network security software provider.

Belden acquires NetModule AG, a leading provider of reliable, fast and secure wireless network infrastructures in mission-critical industries.
---
2023
Ashish Chand named President & Chief Executive Officer of Belden.

Belden acquires Berthold Sichert GmbH. Sichert designs and manufactures a portfolio of polycarbonate street cabinets utilized in outside plant passive optical networks ("PON") and 5G networks.
Belden acquires CloudRail GmbH, a provider of cloud-based device management solutions that allow end users to quickly connect sensors on their machinery to cloud providers to drive business insights and improve outcomes.