Case Study
Golf Channel Delivers High-Definition Experiences powered by Belden
08.22.2018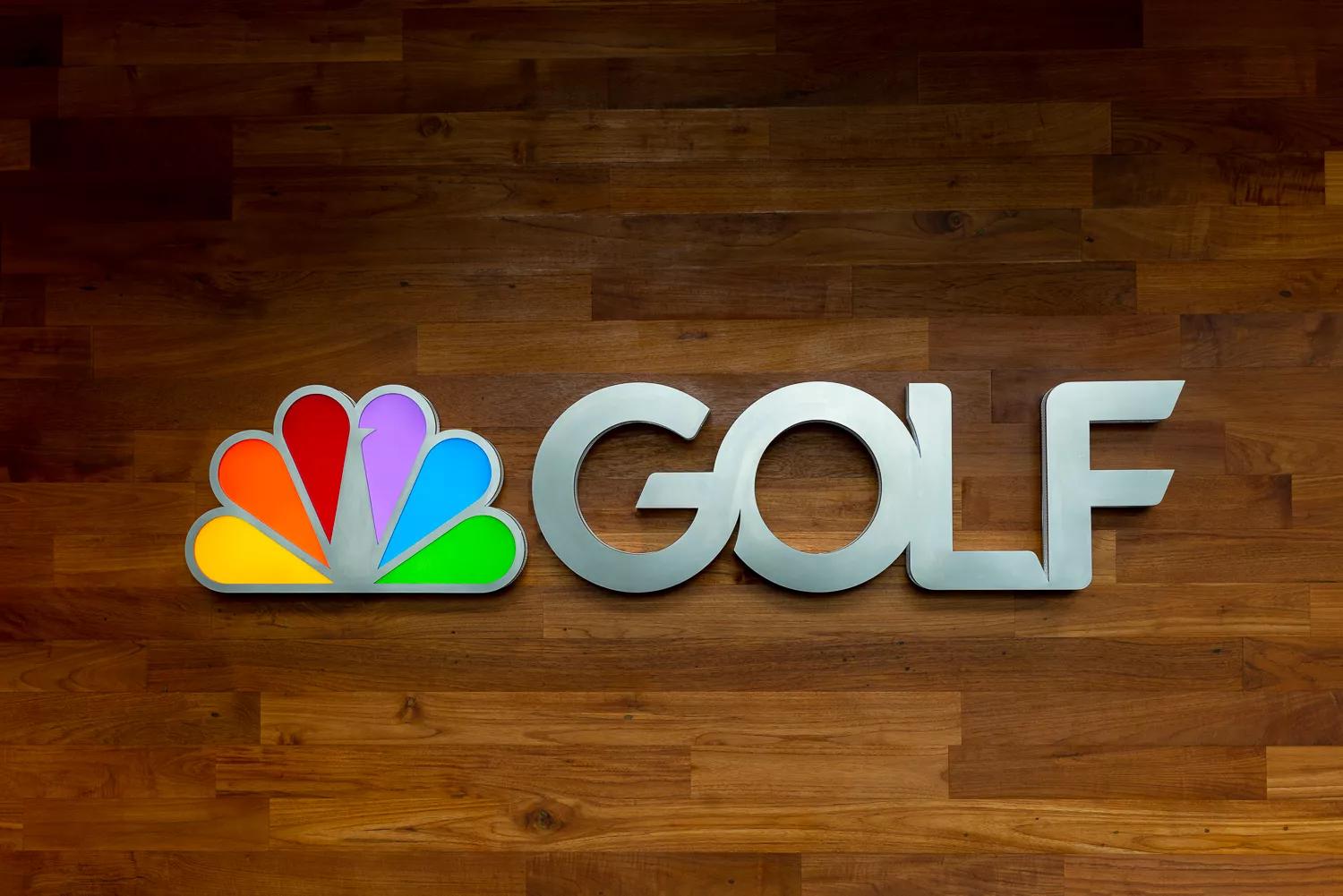 Headquartered in Orlando, FL, the Golf Channel entertains more than 80 million viewers in over 80 countries worldwide. With four studios, this broadcaster is home to the PGA TOUR, LPGA Tour, European Tour, WEB.com Tour, PGA Tour Champions, NCAA National Championships and several other global golf tours and events.
Project Requirements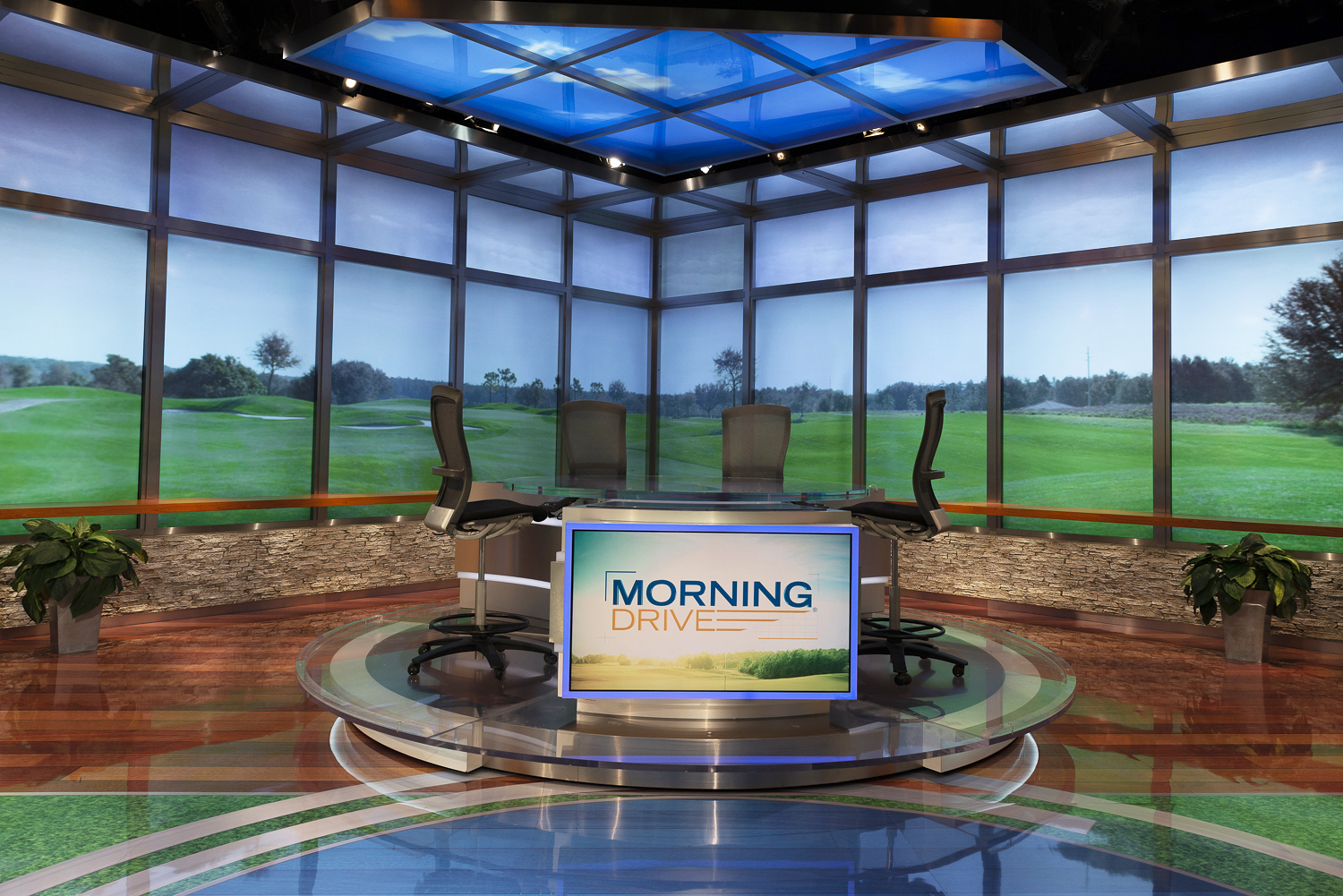 The Golf Channel has relied on Belden cable for multiple applications, using 1694A, 1855A and 1505A coax cables as well as CAT 5e 1700A cable. The company turned to Belden again to solve for a unique transmission requirement. With a new 4K UHD Media Cable in the final stages of performance testing, the Belden team recommended this micro-diameter cable to meet the need and budget.
Solution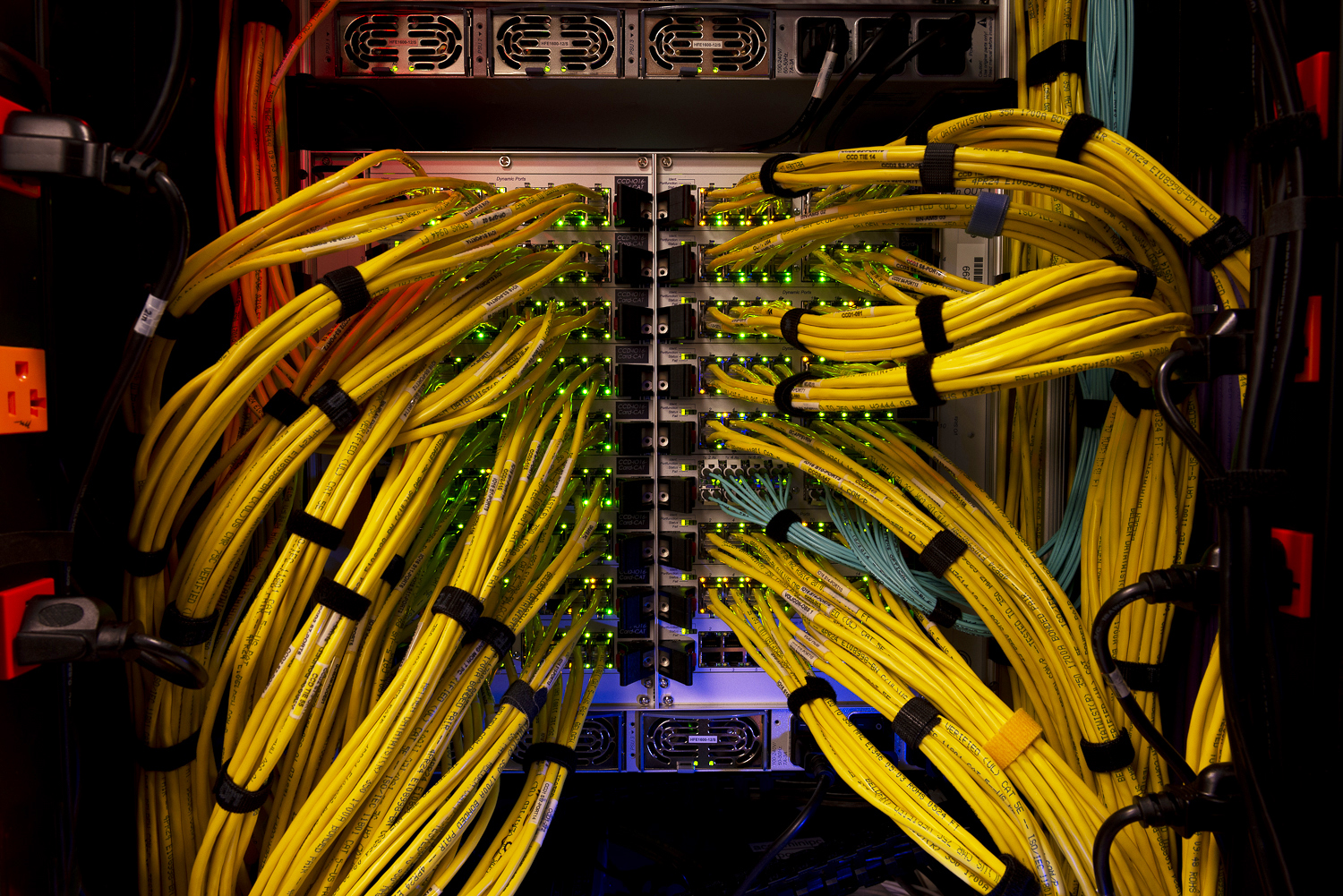 29 runs of 300' plus 4K UHD Media Cable connected the display processor to studio displays. Using HDBaseT over this specific cable facilitated the transmission of 4K signals with zero signal loss.
To reduce installation time and cost, the 4K UHD Media Cable (2183P) was terminated using Belden's REVConnect Connectivity System. With this quick and simple termination process, installers terminated media and category cables onto a single core compatible with 8 RJ45 modules, including jacks and plugs. REVConnect resulted in improved cable strain relief and a reliable connection with less chance for pins being pulled out of the connector.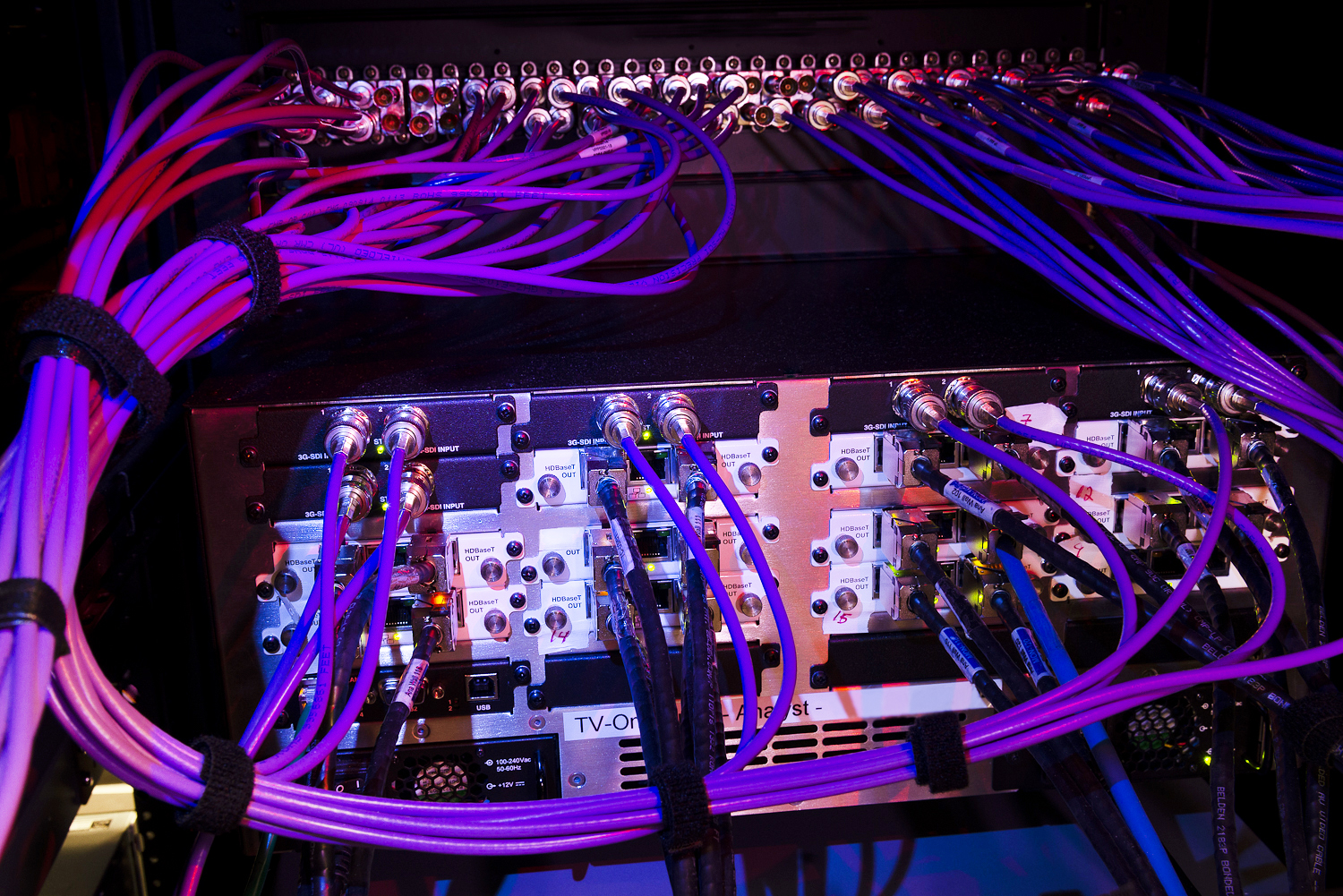 This project was the first installation using 4K UHD Media Cable and REVConnect. The implementation was tested and worked perfectly the very first time. The Belden solution kept project costs under control while providing the required in-studio technology. A full fiber transport could have worked in this application, however the cost of fiber, installation and ancillary hardware would have far exceeded the budget.
Results–Cost Savings. Quality. Flexibility
The studio now has the flexibility to deploy any type of end on the cable and swap them out as needed. The cable can easily be extended by changing ends and adding a mating connector. Additional creativity and flexibility was achieved with the ability to present different images for a wide variety of purposes and easily drop video footage into the playback server.
Not only was image quality substantially increased, the studio now has the infrastructure to broadcast studio programming in 4K to viewers.