Communities & Citizenship
Belden Donates Structured Cabling Products to Wuhan Hospitals
01.29.2020
The outbreak of the novel coronavirus that began in Wuhan, China has resulted in more than a thousand confirmed cases in China and a growing number of international cases. To address the increasing demand for quarantine and treatment of impacted patients, the Chinese government decided to build two emergency hospital in Wuhan to be called Huoshenshan Hospital and Leishenshan Hospital.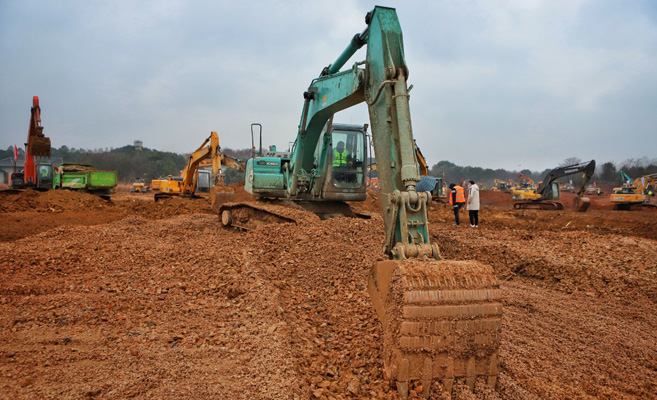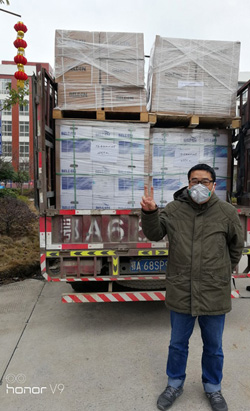 Construction on Huoshenshan began in the evening of January 23, 2020 and operations are scheduled to start by February 3, 2020 – just a 10 day build. Leishenshan is scheduled to open two days later on February 5.
Belden's Chinese team has kept in close contact with local contractors in Wuhan since the groundbreaking of construction work. With a full understanding about the solution requirements and challenges, Belden has donated structured cabling products to build the networking systems for both new hospitals.
Belden's CAT-6 cable and connectivity products connect the facility's wide variety of devices to the network, including computers, monitors, cameras, phones and others – more than 2,000 devices in total. All products Belden donated are RoHS compliant, to fulfill the strict requirements for hospitals.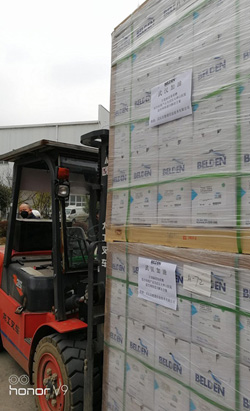 Despite the difficulties in coordinating logistics and risks of exposure, a Belden sales manager in Wuhan worked with distribution partners to successfully deliver the first batch of products to the construction site, just 28 hours upon confirmation of material list. This fast response has allowed the contractors and project management team to maintain their aggressive timeline.
A second batch of products arrived at the construction sites today, to ensure the timely installation. Meanwhile, Belden and local partners will provide all the needed technical support and services to ensure the smooth operations.

Belden is proud to support our communities in need, especially those fighting this severe health crisis.